John Gacy was known around town as a lynchpin in the Chicago community in the 1970s, a businessman and volunteer who threw big parties and entertained kids in his clown costume. That is, until it was discovered that he had killed at least 33 young men and boys and buried most of them under his house. People who knew him were shocked that someone who presented himself as so active in the community could actually be so destructive.
We're examining his personality type using the Enneagram , highlighting and analyzing the cues we think are most important in identifying his type. We relied on the following materials: The Man Who Killed Boys: The John Wayne Gacy, Jr. Story , by Clifford L. Linedecker; The Last Victim: A True-Life Journey into the Mind of the Serial Killer, by Jason M. Moss (a teenager who corresponded with Gacy in prison as part of a school assignment, then took things much further); John Wayne Gacy: Defending a Monster , by Sam L. Amirante and Danny Broderick (Amirante was Gacy's defense lawyer during his first criminal trial); and Conversations with a Killer: The John Wayne Gacy Tapes (a docuseries on Netflix).
The Enneagram type we've assigned to Gacy is our best guess, given our observation of his motivations, decisions, behaviors, speech, body language, and more. We'll explain which type we think he is and why, using examples when relevant.
Note that type descriptions below come from Blueprint, our Enneagram app . And be warned: the following post gets graphic, but we think it's necessary to include some of the gory details because they help illustrate what kind of person Gacy was.
Base type: Six (the Loyalist)
Our best guess for Gacy is a Six. Sixes want to avoid being without support or guidance. They focus on finding sources of security, easing their anxiety, building support networks, gaining the trust and approval of others, testing others' attitudes and intentions towards them, analyzing outcomes, and defending their beliefs. They want to feel a sense of certainty and stability, which causes them to be vigilant about possible future events. At their best, they are trustworthy, genuine, and courageous, standing up for their values and using their foresight to protect others.
Subtype: Six with a Seven wing (the Buddy)
Our best guess for Gacy is a Six with a Seven wing. The Buddy is loyal, playful, affable, responsible, monitoring, cautious, ingratiating, suspicious, and defensive. They are lighthearted community-builders who unite others, but can be panicky and complaining.
Event timeline: Gacy's disturbing chronology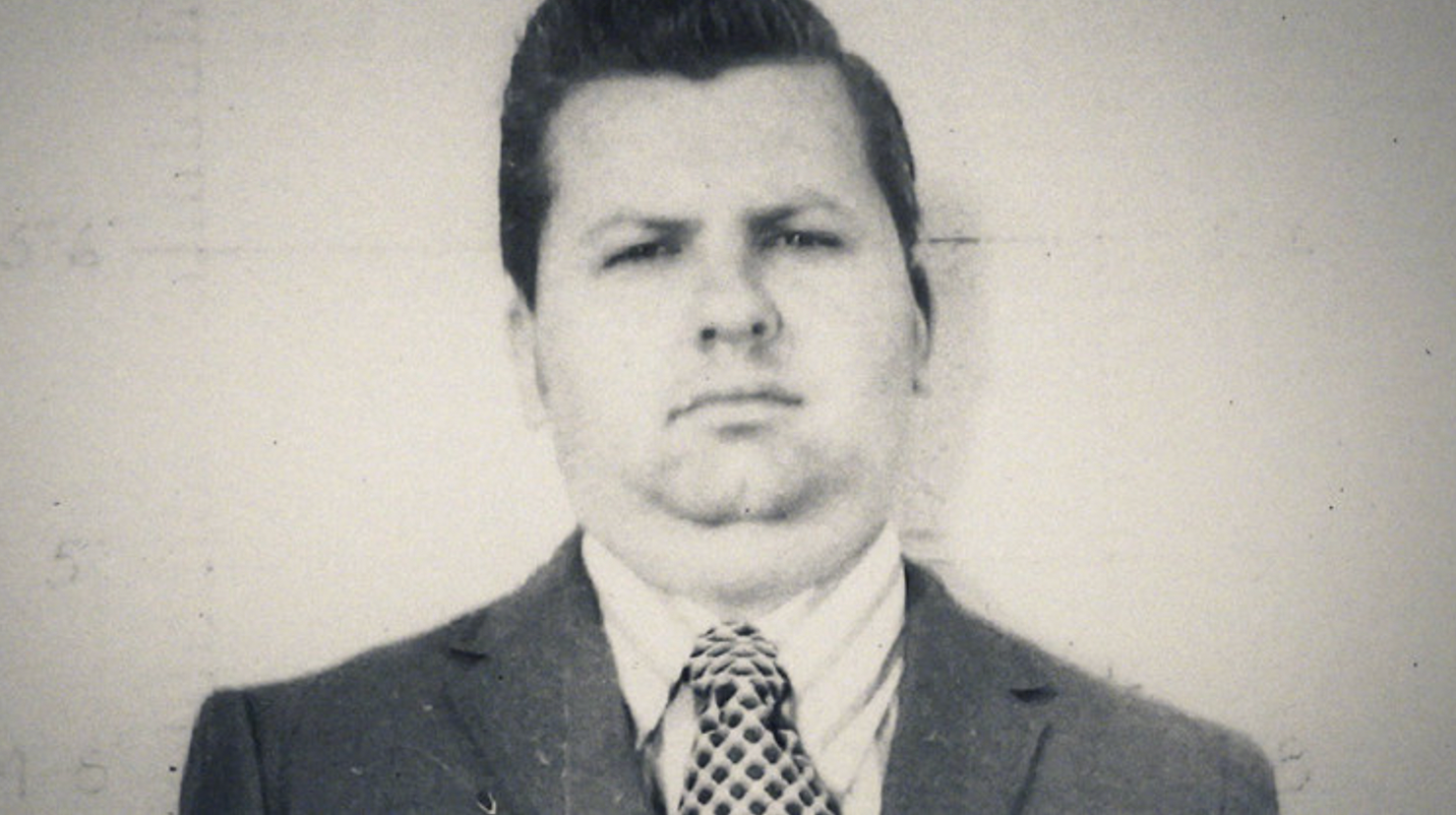 To better understand Gacy's Enneagram type, it's useful to have a history of the actions that made him infamous. Feel free to skip this section if you're already familiar with the story. 
Gacy was born in 1942 in Chicago, Illinois, to Catholic parents with Polish and Danish ancestry. He had a good relationship with his mother and two sisters—he was the middle child—but had a tumultuous experience with his alcoholic father. Gacy loved his father and sought his approval, but his father was physically and emotionally abusive to him, calling his son "stupid" and beating him for mistakes. When Gacy's mother intervened, his father would insult him for being a "sissy" and say he would "probably grow up queer." 
With most serial killers, there are instances of childhood behavior or experiences that later appear to have shaped that person's actions. Antisocial and/or violent acts, perverse sexual experiences, and head trauma are all common precursors. In Gacy's case, an adult male friend of the family molested Gacy when he was a child; Gacy didn't tell his father out of fear that he'd be blamed. Later on, his father beat him after he found his son and another boy molesting a young girl. Gacy also suffered a blood clot in his brain after hitting his head on a playground swing when he was 11 years old, a problem that caused him blackouts until doctors dissolved it with medication when he was 16. He spent almost a year in hospitals because of these episodes, which his father claimed were fake and a ruse to gain sympathy.
The combination of the various types of abuse he underwent, his medical ailments, and the frequent bullying he received for being an overweight kid resulted in a painful childhood. Despite all the violence that his father inflicted on him, Gacy never stopped trying to win him over: "The head of the household beat his wife, terrorized his daughters, and repeatedly abused and belittled his only son. Yet, John loved his father, and constantly, and vainly, attempted to earn his praise."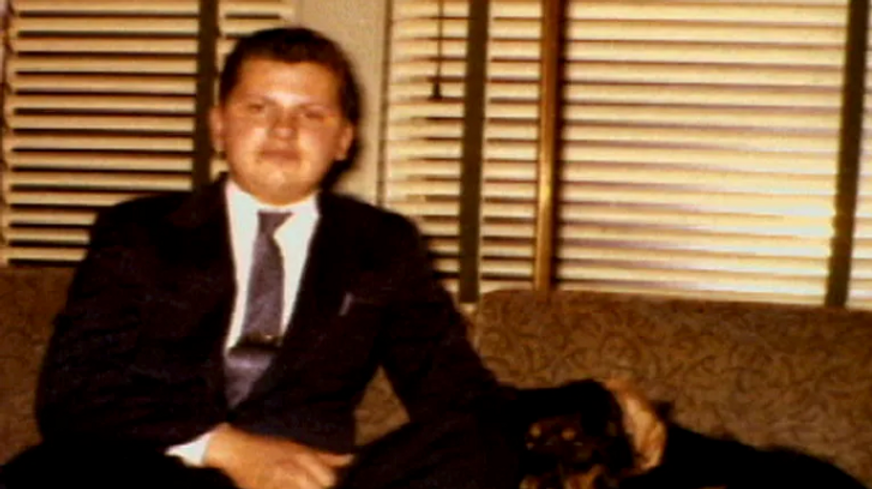 At 18, Gacy started working for the Democratic Party in Chicago. This role would be the first in a long series of community and political entanglements that Gacy took upon himself. He later said that he turned to these groups as a way to gain the support and acceptance from others that he never got from his father. 
Gacy drove to Las Vegas with almost no money after an altercation with his dad. The car he drove was one that his father bought him, but maintained control over until Gacy finished making payments on it. His father would take away his keys as punishment, which made Gacy feel like he never truly had the independence he wanted. In Vegas, Gacy worked a brief stint as an ambulance operator before getting a job as an attendant in a mortuary. He recounted one experience where he started caressing the dead body of a teenage boy, became disgusted with himself, and called his mother asking if his father would let him come home. He did, and Gacy returned to Chicago.
Back in Chicago, Gacy earned a degree from Northwestern Business College and got a job with a shoe company. They transferred him to Springfield, Illinois, where he did well as a salesman and was promoted to department manager. He got engaged to his first wife, Marlynn Myers, who was his coworker at the shoe store: "There seemed to be much to recommend a marriage to Gacy. He had always been an engaging, considerate companion. He was generous, industrious, and got along well with the girls." 
Gacy also joined the Springfield chapter of the United States Junior Chamber, AKA the Jaycees, a nonprofit leadership training and civic group for men between ages 18 and 40. He quickly became known for his seemingly endless ability to grind on work, both for the Jaycees and at his job, racking up various awards. He worked around the clock and barely slept. When he wasn't working, he was socializing with the other Jaycees, usually in circumstances involving drinking. Gacy later said that a fellow Jaycee performed oral sex on him after they were both drunk, claiming this was his second homosexual experience.
In 1964, Gacy and his wife moved to Waterloo, Iowa, where her father had purchased three Kentucky Fried Chicken franchises. Gacy's father-in-law offered him a salary boost plus a share of the profits for managing the three restaurants. Gacy accepted. "He began learning the business from the ground up, sweeping floors, cleaning machinery, and cooking and packaging the fried chicken. The young man became an efficient manager, working on salary and commission. Twelve- to fourteen-hour days were not uncommon for him."
Despite working himself to exhaustion, Gacy found time to join the Waterloo Jaycees and again become a valuable and high-performing member. He also built a bar in his basement where his KFC staff could hang out and drink. He'd offer rides home to his employees, but only the young teenagers. If they came to his house, he often hit on them; if they rejected him, he'd laugh it off and pretend it was some sort of test of their sexuality. He'd enact vengeance on the boys who refused rides or rebuffed his sexual advances, like "accidentally" throwing hot chicken grease on them.
Gacy's wife gave birth to two children, a boy and a girl, during this time in Waterloo. His father-in-law was impressed with Gacy's performance managing the restaurants and in his volunteering with the Jaycees. Gacy later described his life as "perfect:" he had a father figure's approval, a good job, what appeared to be a strong marriage, and the community's support. But his first run-in with the law was about to take place.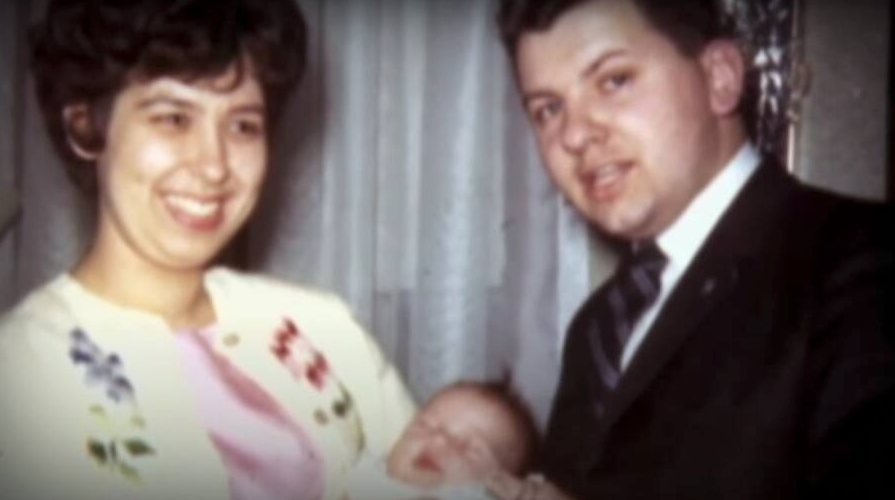 Gacy started assaulting boys in 1967, often luring them with alcohol and manipulating them with false expressions of his own authority (e.g., pretending to be a police officer) and/or threatening blackmail. One of his victims was the son of one of his fellow Jaycees. After the 15-year-old told his father, they went to the police. Gacy was indicted on sodomy charges.
While the charges were pending, Gacy hired an 18-year-old employee to beat up the victim. The victim escaped and reported the assault, and the attacker admitted that Gacy hired him. Prosecutors added an additional charge against Gacy for attempted witness intimidation. 
Despite the substantial evidence against him, Gacy was militant about his innocence. He demanded to take a polygraph examination—and failed it. He insisted that he was being framed for "political reasons" relating to him rising up the ranks in the Jaycees. Once his lawyer convinced him that he should plead guilty, he changed his story to admit that he had a sexual relationship with the teenage victim, but insisted that the victim was the aggressor and came onto him. 
The court system didn't believe Gacy's stories. He was convicted of sodomy and sentenced to 10 years in prison. His wife filed for divorce, including full custody of their two children and ownership of their house and property. It was granted. Gacy never saw her or his children again. Gacy entered prison on December 3, 1968, and stayed until he was granted parole on June 18, 1970, serving only 18 months of his 10-year sentence.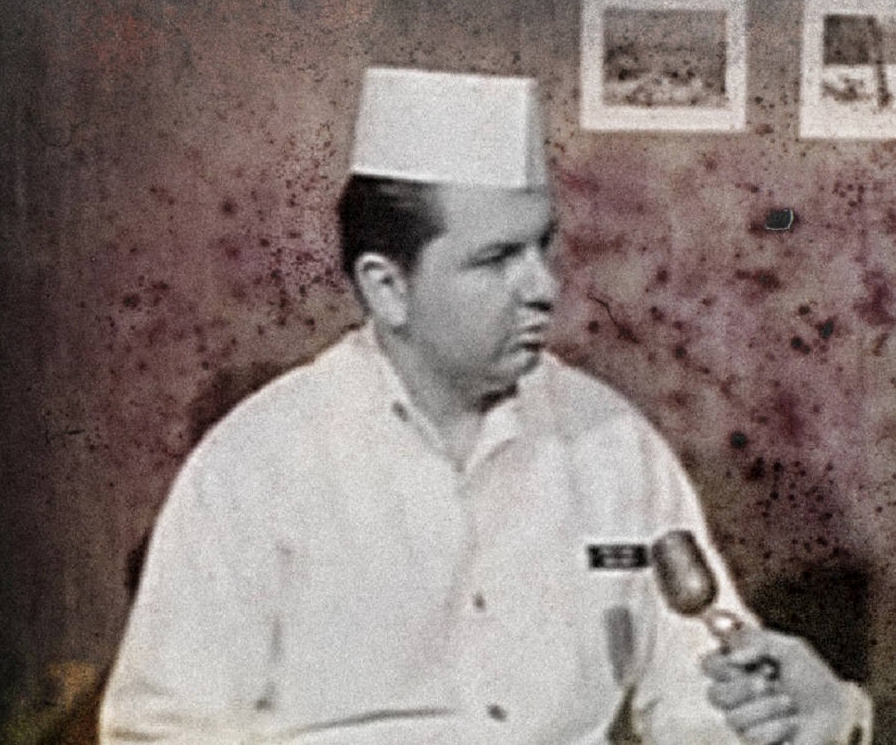 Why would the system let a convicted child rapist out so early? Gacy was a model prisoner. He applied his diligent work ethic to prison life, taking over as head cook, getting his high school diploma, supervising 100-hour plus projects like getting a miniature golf course installed in the prison yard, joining the inmate Jaycee chapter and boosting its membership numbers from 50 to 650 men, and avoiding conflict. He was punched in the face a few times but never fought back. Despite his exemplary behavior, the court denied his request to go to his father's funeral in 1969.
Gacy was released on probation under the conditions that he move back in with his mother and adhere to a 10 PM curfew. He told friends who still believed he was innocent that he'd never go back to jail, but by 1971, he faced another sexual assault charge. This time, it was a teen boy whom Gacy picked up at a Chicago bus station and forced to his house for sex. The boy didn't show up in court, so the court dismissed the complaint. Another boy went to the police after Gacy pulled up to him, displayed a phony Sheriff's badge, and forced him to perform oral sex in his car. But these charges were also dropped because the victim tried to blackmail Gacy.
Because Gacy managed to dodge any further convictions, and due to poor communications between law enforcement and various local court systems, the Iowa board of parole never heard about the new allegations against Gacy. They ended his parole in 1971 and sealed the records of his prior convictions. The inaccessibility of these records played a role in Gacy getting away with murder, literally, for far longer than he should have later on.
Gacy bought a house in a suburb of Chicago that he co-owned with his mother and sisters. Norwood Park was a blue-collar, close-knit neighborhood with lots of families. As had become his custom when he entered a new community, Gacy set out to ingratiate himself among its members. He founded a construction business called PDM Contractors. He joined local civic groups, got heavily involved with the local Democratic party, and did volunteer work, including his now notorious performances as "Pogo the Clown" for hospitalized children. Gacy later said that clowning let him regress into childhood. Paintings and photographs of clowns decorated Gacy's house, which had become a spot for large neighborhood parties. Gacy would host up to 200 people for the parties, which tended to have themes and go late into the night.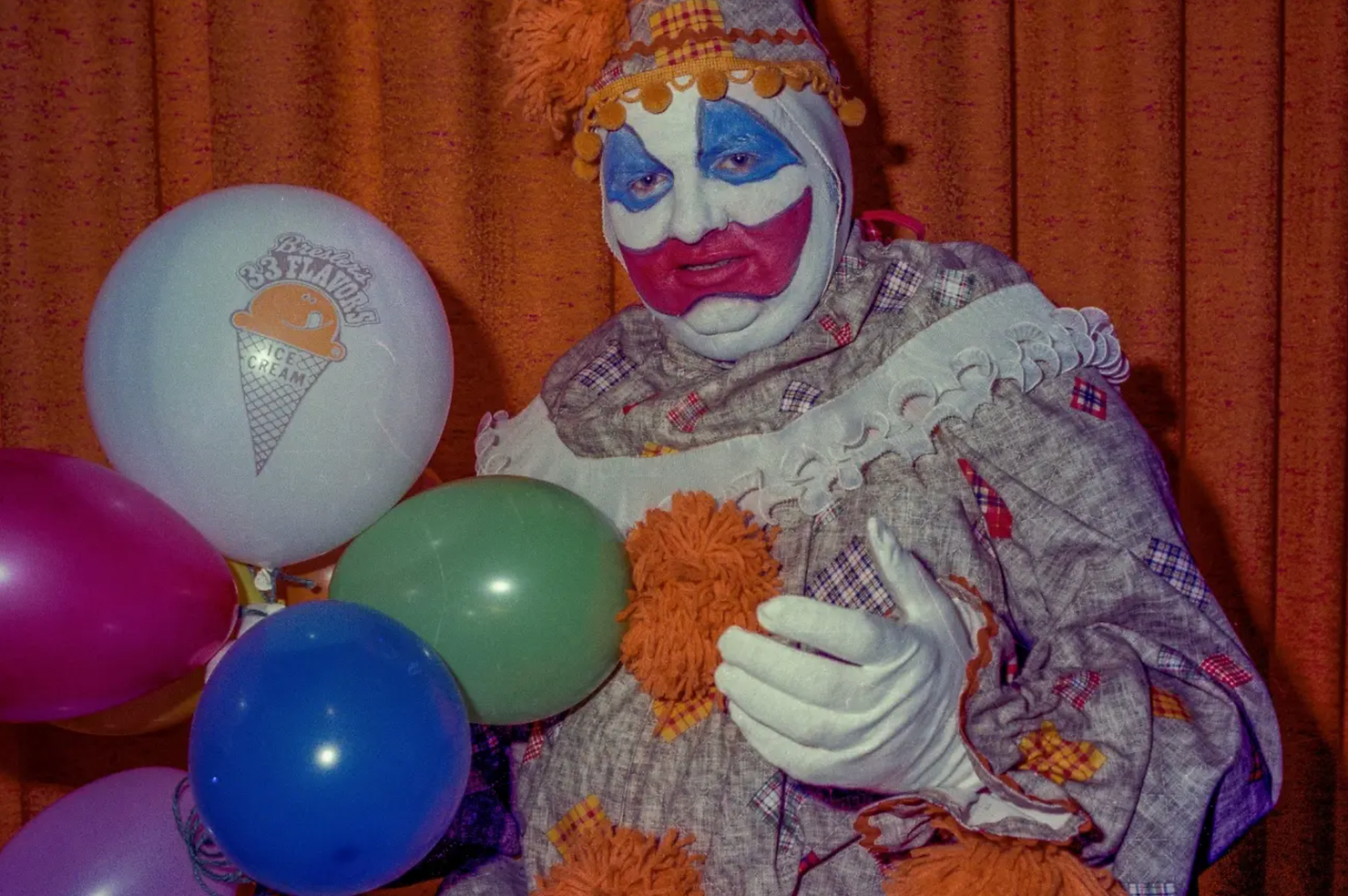 Gacy got engaged again, this time to a woman named Carole Hoff with whom he went to high school. They became close friends with their next-door neighbors, the Grexas. These neighbors saw Gacy's comings and goings closely, and although they liked him, they noticed his odd habits of having a stream of teen boys hanging out at his house, his constant and seemingly unnecessary construction projects, and a terrible smell emanating from the house: 
"Gacy was a good neighbor, but it was a shame about the persistent musty odor in his house. The Grexas had noticed the odor for months, and it was getting worse. Carole and her mother were complaining about it."
In addition to the awful odor, Carole had other problems with the marriage. Their sex life had stopped completely, and her husband would go out all night without explanation. She found gay pornography and a continual stream of young mens' belongings in Gacy's car and in the house. She asked him for a divorce in 1975 and they parted amicably, continuing to see each other as friends. Gacy finally confided in her about his sexual orientation: 
"Carole was concerned about her former husband's welfare and helplessly agonized with him when he talked to her for long hours about his bisexuality. She had never known a homosexual before, and she had no idea what she could do to help the troubled man she had once been married to."
For the entirety of his time living in the house in Norwood Park, Gacy was attempting to sexually assault and/or murder boys and young men. His modus operandi was to get close to his victims while in a position of either real or feigned authority, such as hiring them at PDM or pretending to be a police officer. Then he would give them alcohol and drugs to sedate them, and offer to show them a trick where he'd handcuff himself and get out of it with a hidden key in his hand.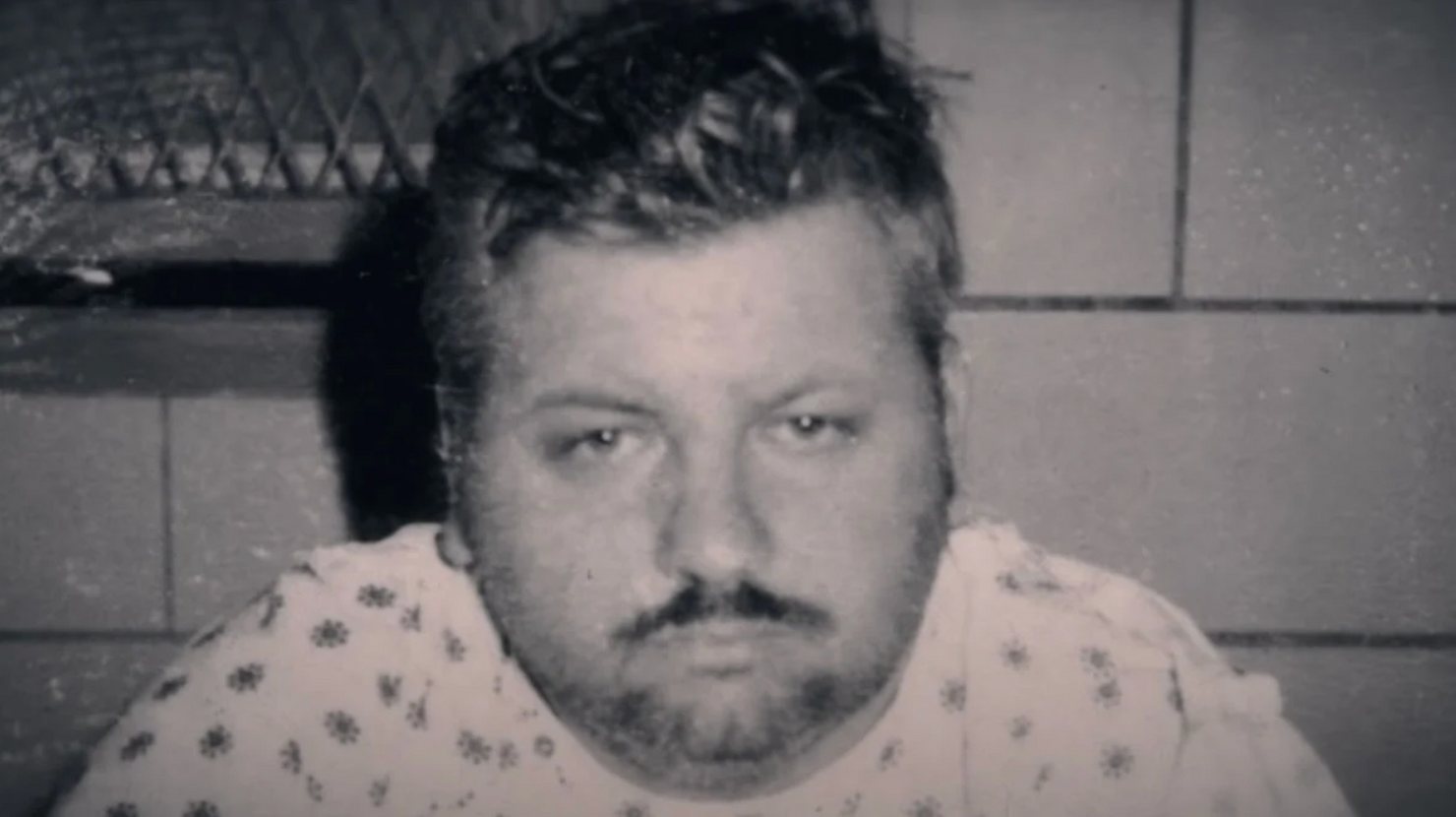 When he turned the "trick" on his victims, though, it turned real: they couldn't escape the handcuffs. He subjected them to hours-long torture sessions, including humiliation and rape, before strangling them with a tourniquet made of a rope and pieces of wood. He'd often cycle his victims through periods of unconsciousness using chloroform, choking, or drowning as ways of extending the torture time and maintaining control over them if they fought back. He later said that some victims convulsed "for an hour or two" before dying.
Once Gacy killed a victim, he buried nearly all of them on his property. His preferred location was in his home's basement crawl space, a four-foot deep area that spanned nearly the entire foundation and was accessible by a trap door inside of a bedroom closet. Gacy would dig shallow graves for the bodies and cover them in quicklime, a compound that speeds up decomposition. Perhaps because he was an overweight man with heart issues, or because of the sheer volume of bodies he was dealing with, Gacy didn't put in the effort to bury the bodies deep enough to lessen the putrid smell that would eventually lead to him getting caught. Investigators later found 26 bodies in the crawl space alone. More were found under concrete in his driveway, in his backyard, and under his garage.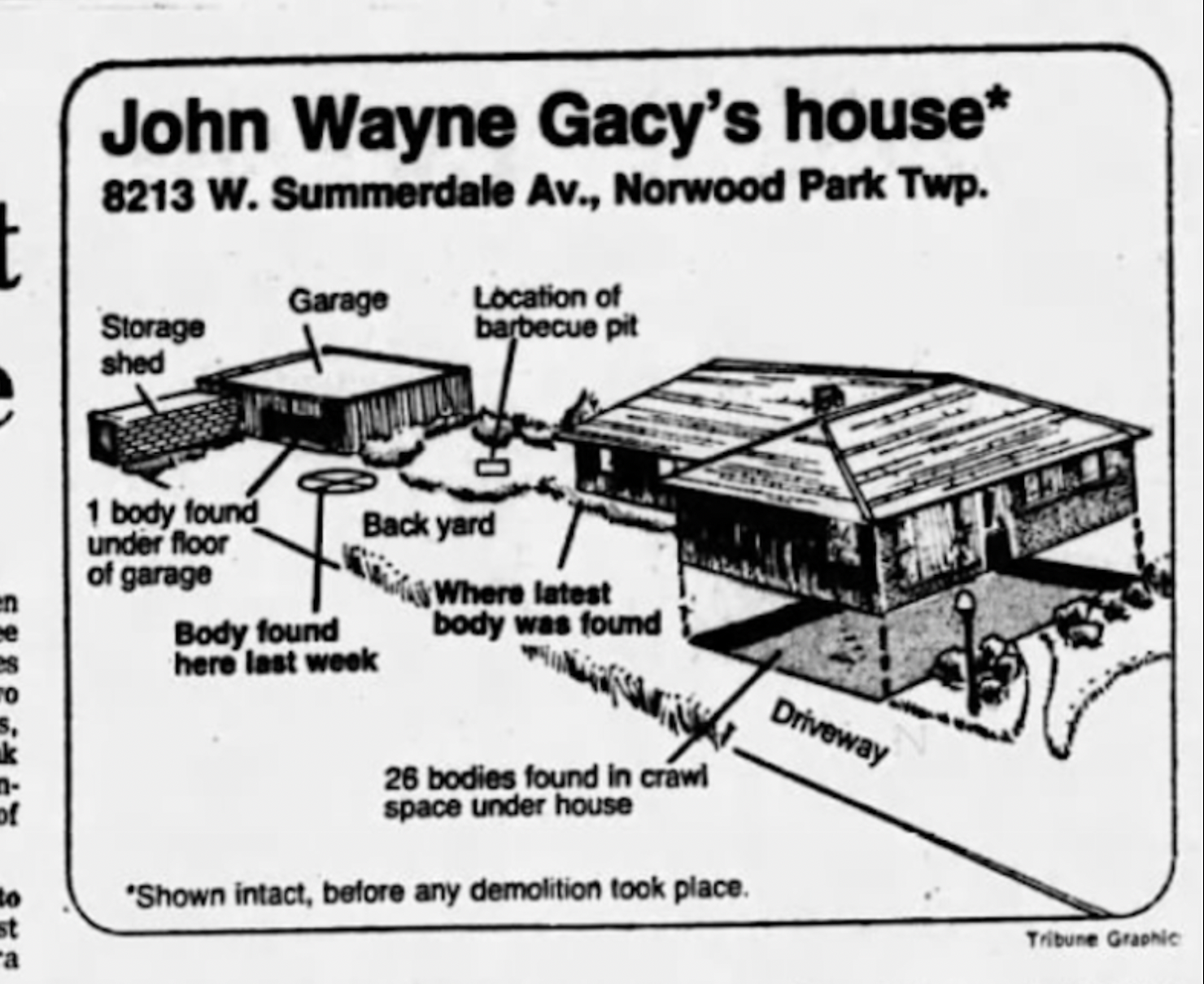 Gacy acquired most of his victims from two sources: cruising in Chicago's gay neighborhoods for male prostitutes or men at bars, and through hiring local teenagers for PDM Contractors. Young men always seemed to be around Gacy, coming and going from his house or working construction jobs for him. Many of these jobs were at Gacy's home, where he maintained constant construction projects. Some of the boys ended up literally digging their own graves.
Although young men and boys always seemed to go missing near Gacy, several victims who either escaped, or Gacy let go, made complaints about the portly, sadistic man in the black Oldsmobile. Even though they claimed he raped and tortured them, law enforcement failed to connect the dots or take any action. In some cases, it was because the victims were gay and/or runaways, and the police in those times were biased to see those people as less reliable. In other cases where local neighborhood kids went missing—kids with no history of trouble with the law, or running away—police still told parents that their children probably took off.
Gacy picked up his final victim, a 15-year-old named Robert Piest, at a pharmacy where the teenager worked. The owner of the pharmacy saw Gacy approach Piest and loudly offer him a high starting wage to work with PDM Contractors. It was Piest's mother's birthday that day, so although he agreed to go to Gacy's home briefly to talk about the job, he was adamant that he needed to return home to celebrate. Piest left the pharmacy at 9 PM, went to Gacy's house, and was dead by 10 PM.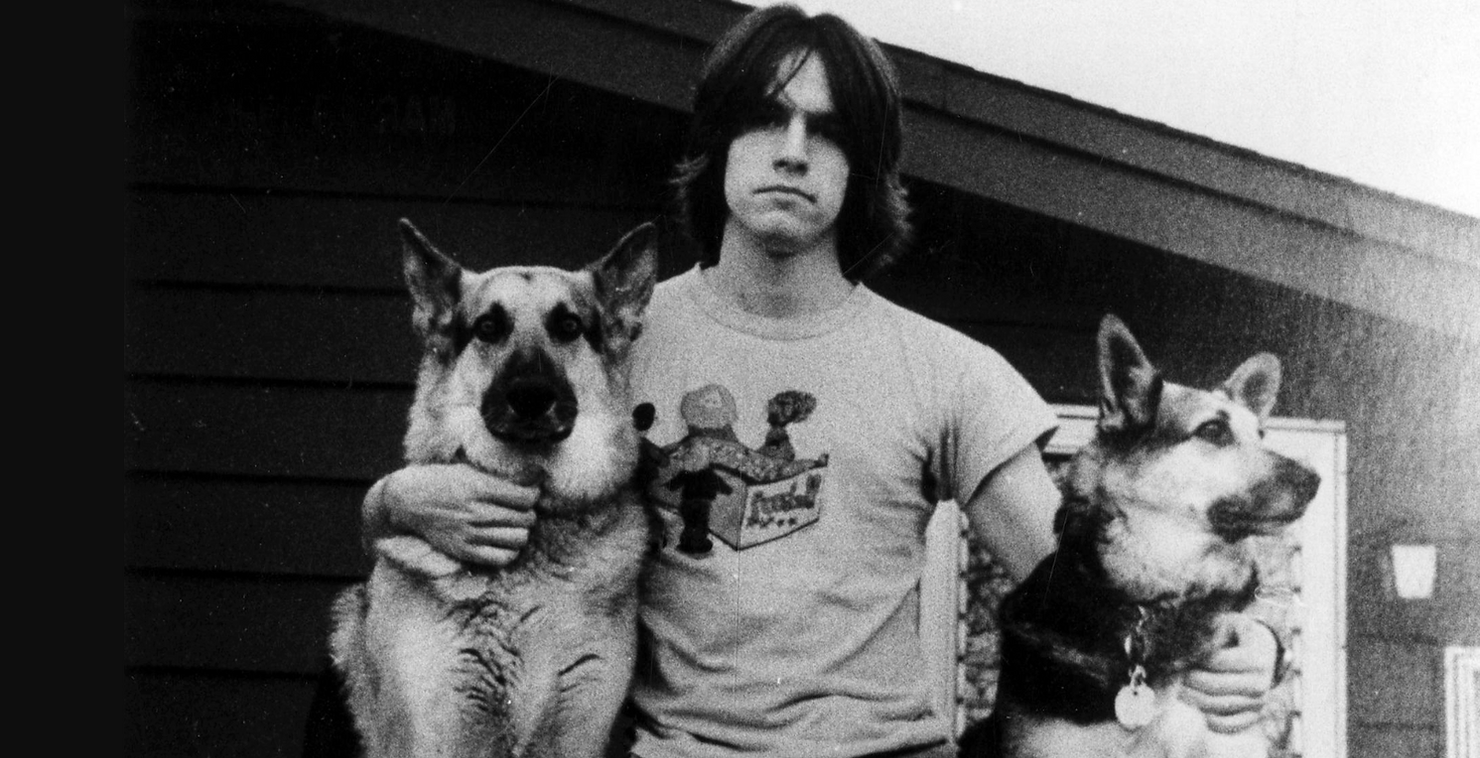 Piest's family went to the police, as many other families of missing boys had before. But this time, they had a witness who had seen the victim with a man who they were able to identify as Gacy. The lieutenant checked Gacy's background and found his history of sodomy and prison time. They went to talk to him, and he denied ever meeting Piest or offering him a job. He said he would give a formal statement at the station later, but when they asked what time he could make it, he said that his uncle had just died and added, "You guys are very rude. Don't you have any respect for the dead?" The irony is immense. 
Gacy finally showed up at the police station after 3 AM that morning, caked in mud and acting strangely. He denied any involvement with Piest and said he had only been at the pharmacy that day because the owner had called him (which was a lie). Given the inconsistencies in his statement and his relevant criminal record, the police got a warrant to search his house. They believed Gacy could have been holding Piest there alive.
What they found at Gacy's house only added to their suspicions. The discoveries included several IDs belonging to teen boys, a high school class ring engraved with the initials JAS, multiple books and videos on homosexual pedophilia, prescription drugs, handcuffs, a massive dildo, several fake police badges, a gun, a jacket with a receipt from a photo developing department (later linked to Piest's girlfriend), and hypodermic needles. While these findings raised plenty of red flags, they weren't enough to arrest Gacy. They put him under 24-hour surveillance as they continued to investigate.
The more they looked, the more they found. They heard from a man who had filed a pending battery charge against Gacy, who he claimed "had lured him into his car, then chloroformed, raped and tortured him before dumping him, with severe chest and facial burns and rectal bleeding, in Lincoln Park the following morning." Several of the items found in Gacy's house were linked to missing young men.
Gacy told everyone he knew that this was a mistake; everything would blow over because he did nothing wrong and was being framed. He joked about his predicament and the constant surveillance he was under. To drive his "innocence" home, he even filed a $750k civil suit against the police, claiming that they were harassing him with their investigation. He asked for an injunction to stop the investigation and sought damages for "for mental anguish, loss of reputation in the community, deprivation of liberty, and loss of personal property."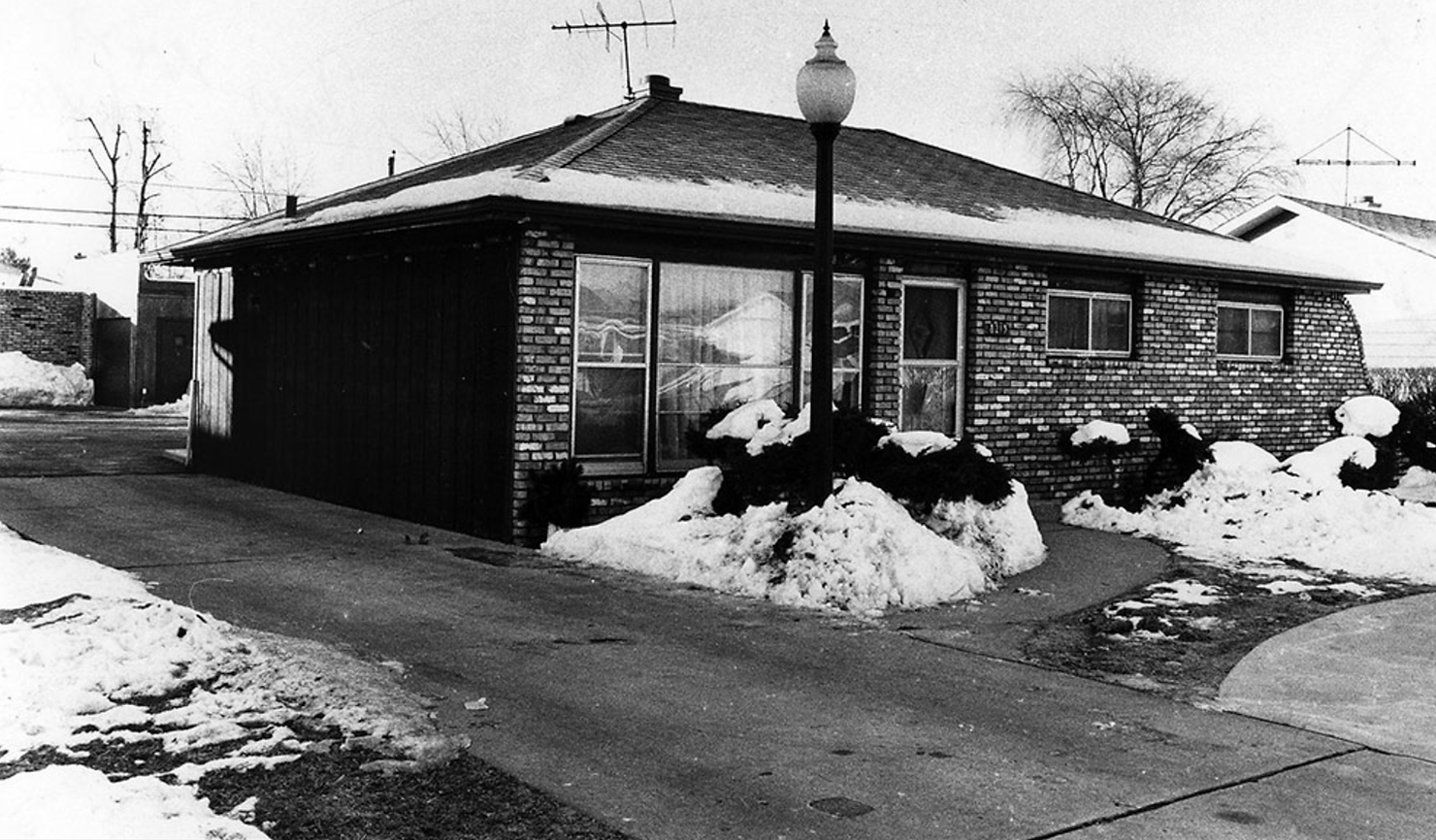 Meanwhile, Gacy also tried to win over the police who were surveilling him, often inviting them out for dinner and drinks and paying the bills. He'd brag about his successes in business and in the community one minute, then drive recklessly to try to evade them the next. On the day that he filed the civil suit against the police, he invited the detectives watching him outside his house to come in and have drinks. That overconfidence turned out to be a mistake, because the moment that one officer entered the door, he caught the unmistakable odor of decomposing human flesh.
That smell, combined with other information the police had gathered at Gacy's house from people who had worked on projects there, was enough to get a second search warrant. One former employee mentioned bringing large bags of lime into Gacy's crawl space.
Even the chronically sleep-deprived Gacy was getting exhausted from the surveillance and stress. He sensed that they were getting close to him. Gacy's lawyer on the civil trial, a young public defender named Sam Amirante who had just decided to open his own criminal defense practice, was surprised to find Gacy in his office. He asked for a bottle of whiskey. When Amirante provided it, Gacy proceeded to drink all of it and confess to killing approximately 30 people. He fell asleep several hours into his rambling story. Eventually he woke up and, against his lawyer's advice, left to do errands. 
One errand he completed was to unplug his basement's sump pump so that water would flood the crawl space. Investigators showed up with the second warrant and, finding the area of interest flooded, simply plugged the pump back in and waited for it to drain. They found human bones within minutes of digging in their first spot. They notified Gacy, who made a formal statement admitting to killing about 30 young men. Even his confession for murder was riddled with defensive statements; for example, he insisted that all the victims were prostitutes or runaways, and that all were willing participants in sexual acts with him.
The search for victims continued at Gacy's house. Investigators pulled out dozens of bodies, drawing horrified reactions from neighbors who had no idea that the gregarious, social man they knew was capable of such atrocities. Gacy agreed to lead investigators to spots on a highway bridge where he threw several of his more recent victims' bodies into a river, apparently running out of space or energy to hide them on his property. He also marked burial spots on a floor map of his house, lawn, and garage. The retrieval efforts for the bodies were so extensive that the house became structurally unsound and was demolished.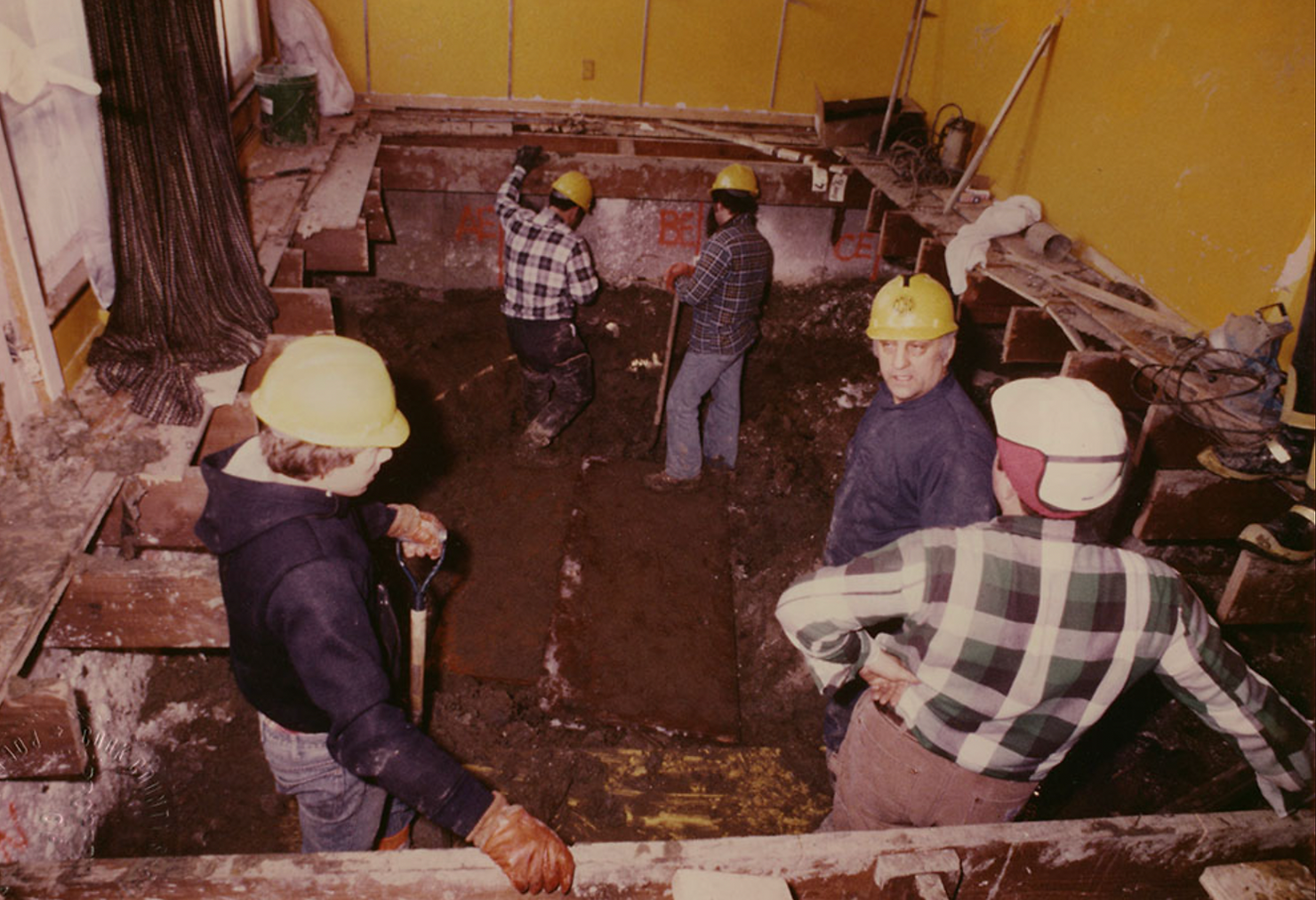 Gacy went to trial for 33 murders on February 6, 1980. His defense lawyers, chief of whom was Amirante, argued that he was not guilty by reason of insanity. Amirante later wrote a book about his experience defending Gacy. Gacy spent over 300 hours with psychiatrists before the trial and pretended to have multiple personalities. The prosecution called many witnesses who were devastating to Gacy's insanity defense and his innocence, including PDM employees who had dug body-sized trenches in Gacy's crawl space, doctors who negated his psychological disorders, and victims who had escaped. One of them vomited on the stand when retelling his traumatic story.
It all pointed to premeditated, savage actions by a highly disturbed, yet sane, man. Gacy knew that his actions were wrong when he committed them, yet he continued to kill and attempt to cover his tracks. The jury took less than two hours to return with a guilty verdict on 33 murder charges, plus additional convictions on sexual assault and taking indecent liberties with a child. He was later sentenced to death.
On death row and back in prison, Gacy adapted quickly to incarcerated life. He rarely gave media interviews while in prison, and when he did, he lied constantly and avoided any blame (despite having confessed previously). He also corresponded frequently with "fans," most of whom were young men. A college student named Jason Moss, writing a paper on serial killers, decided to adopt the profile of one of Gacy's ideal victims—young, thin, caucasian, naive, and considering becoming a prostitute—in order to draw out Gacy's true predatory personality. 
Moss was so successful that Gacy would call him on the phone and tried to manipulate Moss into committing incestuous acts with his younger brother. Gacy also invited Moss to visit him in prison, and was surprised to see that Moss was much bigger, stronger, and older than he'd thought. Even so, Gacy still exposed himself to Moss and threatened to rape him, claiming that the prison guards were his friends and wouldn't stop it. Moss thwarted the attack but was shaken. He eventually wrote a book about the experience, publishing his word-for-word conversations with Gacy. He took the photo below with Gacy on that day: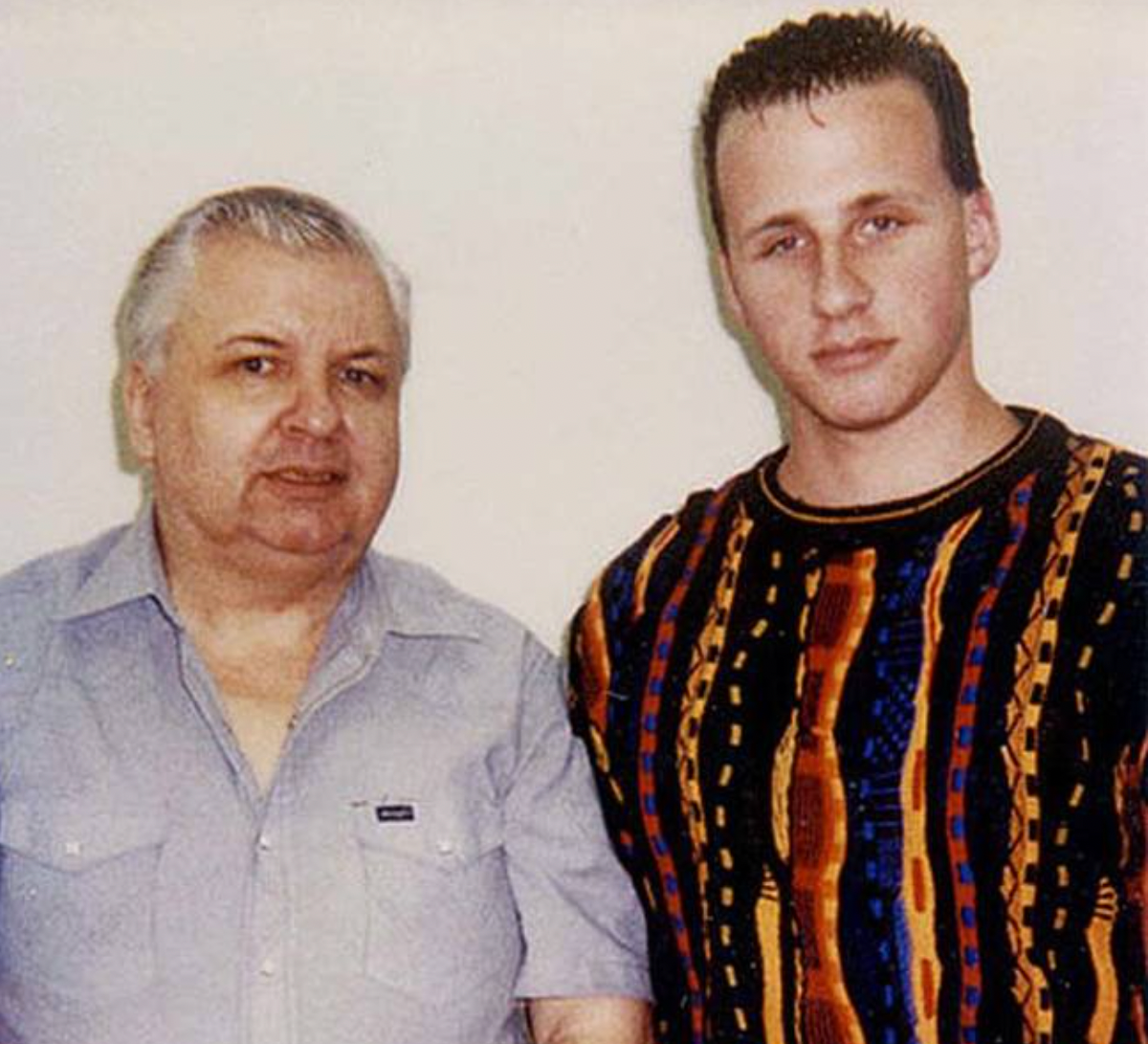 In addition to writing letters and taking up painting (his favorite subject was clowns), Gacy threw himself into working and researching his case, searching for potential appeals. None of them prevailed. The US Supreme Court even denied one of his appeals on lethal injection. His execution date was set for May 10, 1994.
For his last meal, Gacy asked for "a bucket of KFC, a dozen fried shrimp, french fries, fresh strawberries and a Diet Coke." He never showed any remorse for his crimes or empathy for his victims or their families. He was executed via lethal injection, and his last words were "Kiss my ass."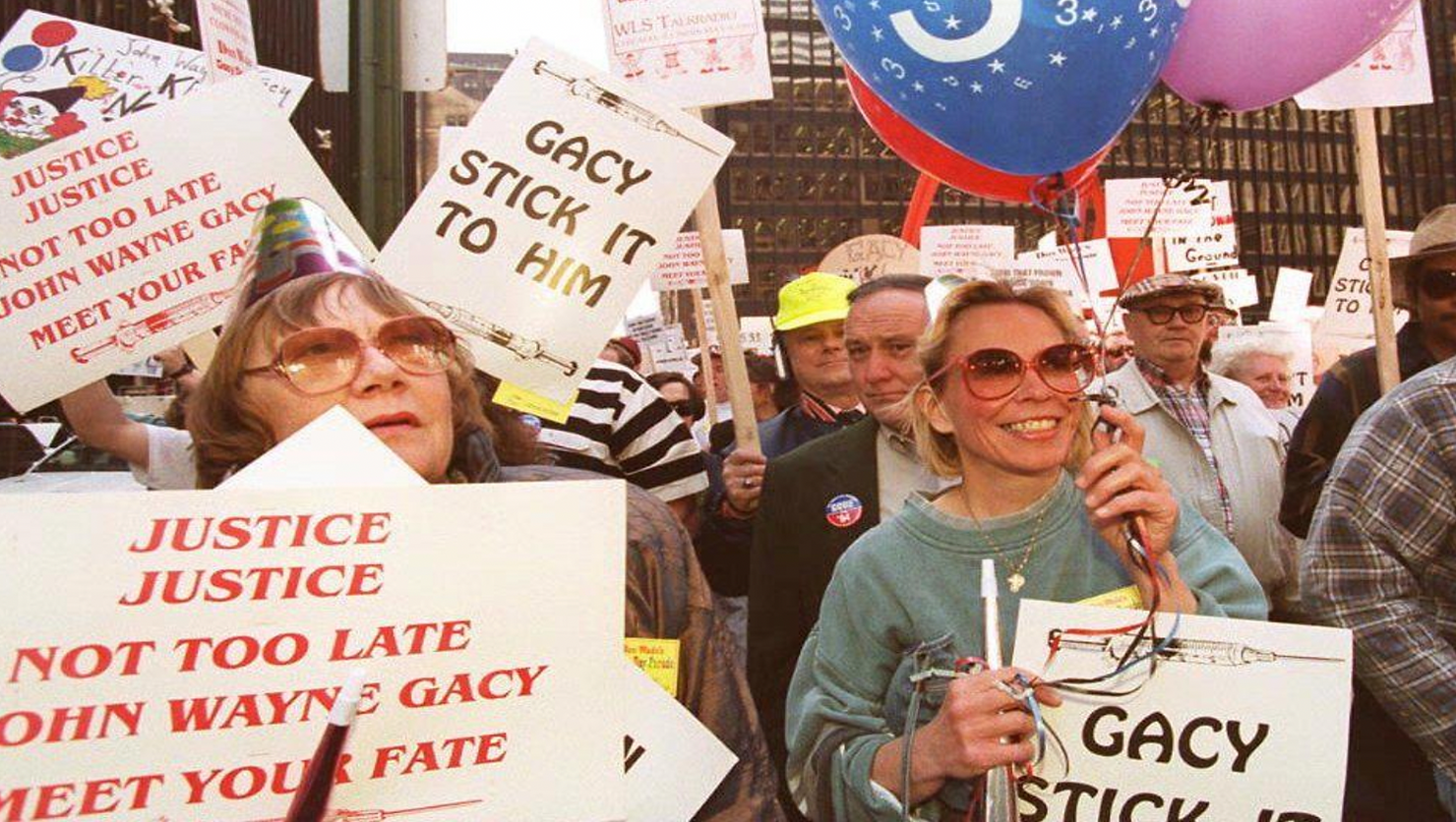 Oscillating personality traits
Sixes are often described as the most complex Enneagram type. People who are new to the Enneagram often report having trouble understanding Sixes because of their apparently contradictory personality traits. Sixes are consistently inconsistent. Their oscillations between different states can be dramatic, especially when they're in lower levels of health. They can be in nearly constant flux between extremes: respecting authority, then subtly rebelling against it; avoiding fear and confrontation (called a "phobic" response), then loudly and aggressively taking on their fears (a "counterphobic" response); and committing negative acts, then turning around and accusing others of doing the same acts.
We can see this oscillation in Gacy's personality. There was the articulate and gregarious side that he presented to the world, then the defensive, aggressive side he hid from it. His defense lawyer continually brought up the metaphor of Jekyll and Hyde to describe Gacy at trial, claiming that "good Gacy" didn't know or have control over what "bad Gacy" did.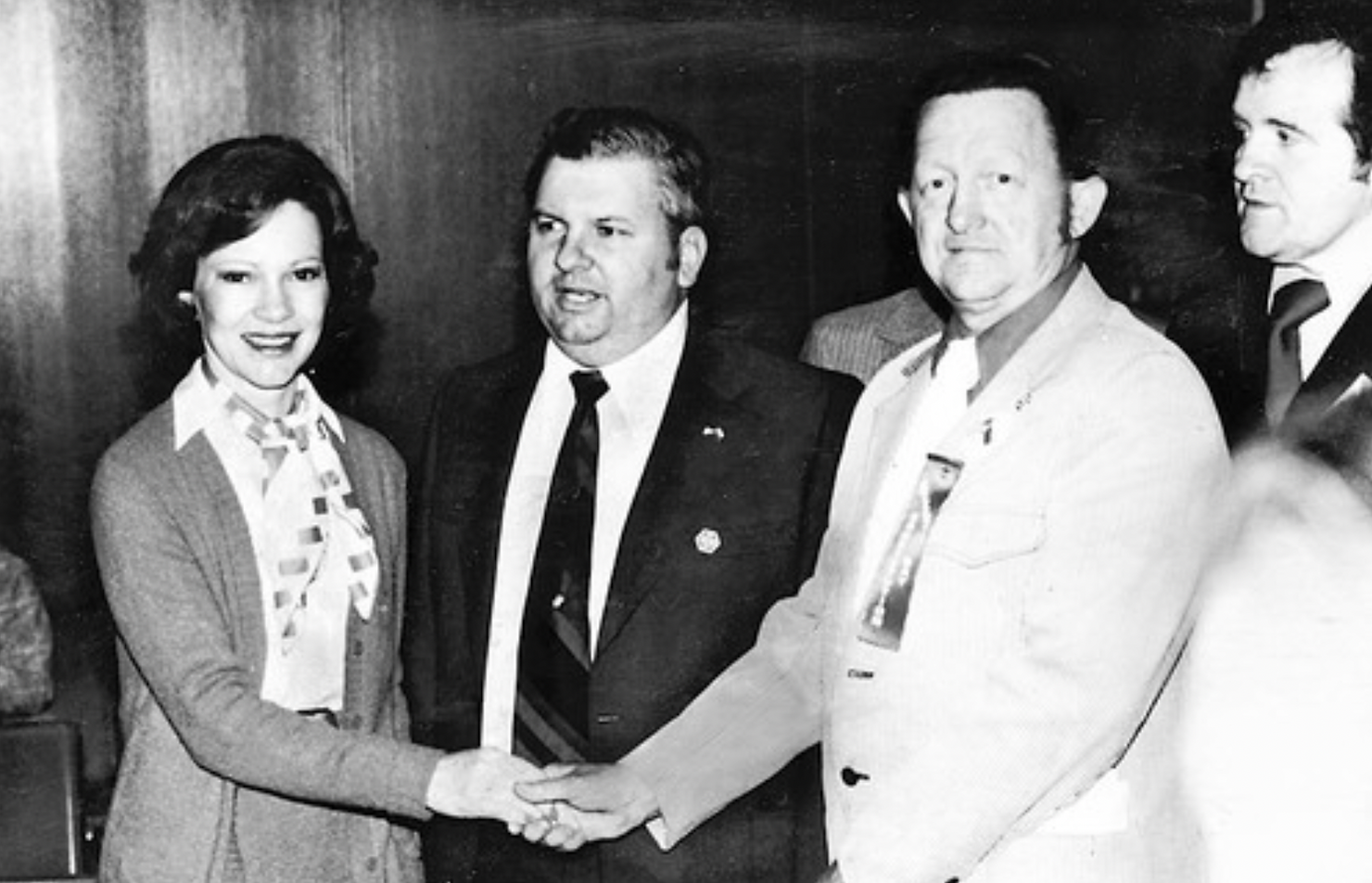 He alternated between the dependable family man, the guy you'd go to if you needed a favor any time of day or night, into someone with severe anger. His first wife noticed that "he had an erratic, volatile temper, and it seemed that he just didn't have enough time for her. He was always tired." A former employee at PDM recalled that he "would turn suddenly savage. He was short-tempered, and when he was angry his powerful hands clenched into tight fists. Then his temper flared and he would scream and throw furniture."
Gacy's back-and-forth motion continued even after his conviction for 33 murders. In letters and interviews, he waffled between detailed confessions and gloating about his killing to complete denial of any guilt. He'd profit from his notoriety, selling morbid paintings of clowns with skulls for faces, then complain that people thought he was a monster. He was a convincing con artist whose murderous actions shocked those who knew him because he had presented as a positive, contributing member of society.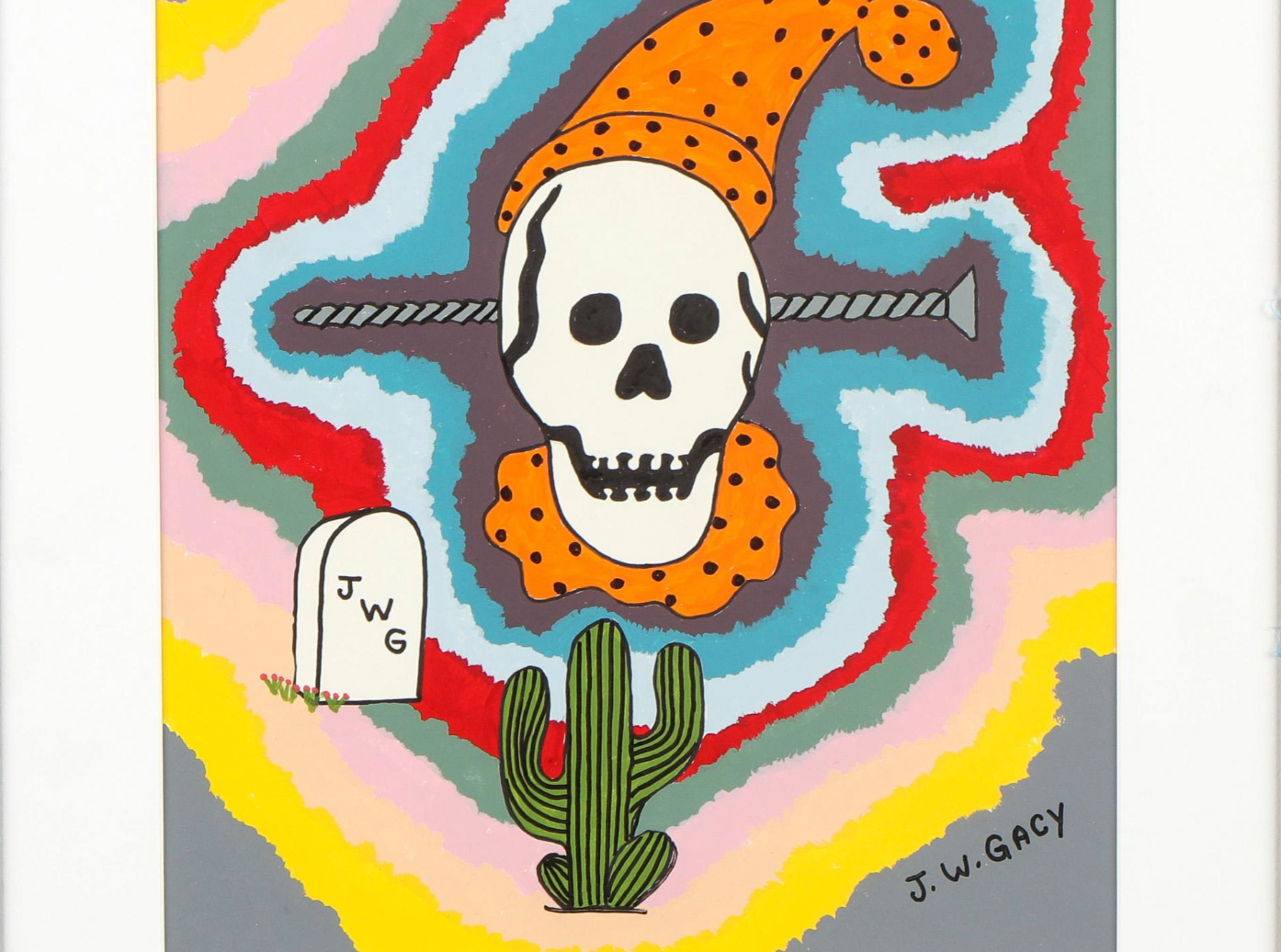 Community orientation
Sixes have a strong sense of community. They are naturally oriented to groups that share their values, and they look to others to provide them with approval, support, and purpose. Sixes' diligence, problem-solving abilities, and dedication to their communities lead many of them to scale organizational ladders. Being key members of communities help Sixes offset their core fear that they lack support and guidance.
The biggest constant in Gacy's life, other than his predatory and violent behavior, was his devotion to community. His wives came and went, as did his living situations, but no matter where he was, he sought out groups of people in which he could find purpose and belonging. "It was in Springfield that he discovered the Junior Chamber of Commerce, and joined the local group of energetic young business and professional men working to make their community a better place to live in by carrying out a never-ending series of activities."
Gacy made himself invaluable to his communities so that he could feel the safety and appreciation from them that he never got from his father (and he's said as much in interviews). He put the group's needs above his own: 
"Gacy was unfailingly available and willing to run errands, re-hang a crooked door, wash windows, set up chairs for meetings, or fix a leaky faucet. Gacy appeared to be proving his worth to the organization and the sincerity of his desire to help better the community."
By throwing large and frequent parties at his house, he placed himself strategically at the center of social gatherings in his Norwood Park neighborhood. He "valued his good relationship with the neighbors and worked earnestly to keep it friendly." Throwing parties ensured that he'd be invited, feel important, and be needed. "John Gacy was busy developing a reputation as a gracious and generous host. He especially enjoyed hosting theme parties, get-togethers that featured a specific time in history or a geographic location and offered an opportunity to dress in appropriate costume."
But parties weren't enough to fill the void that the Jaycees left. In addition to volunteering and doing his clown act, he became interested in politics. Many Sixes feel the pull to political work or even running for office. 
"He missed the companionship and the ego-boosting attention and challenge of moving into a position of importance in an organization filled with vigorous imaginative men. He turned to politics [...] The portly contractor explained that he had just moved into the community and would like to make it a better place to live. Someday he would like to run for public office, he said."
He committed dozens of murders at night and he ingratiated himself with local residents by day, "busily continuing to build his reputation as a good neighbor, good Democrat, and community worker." His reputation in the community was priceless to him, so much so that he moved from Waterloo after it was tarnished by his first sodomy conviction. He also maintained that he was innocent until his guilt was obvious and inescapable, mainly through trying to convince his friends and neighbors that he was being set up through a political scheme. It's likely that his concern over how he was viewed in the community played a part in his refusal to admit to his crimes in prison, even though he had previously confessed to them.
Mixed relationship with authority
Sixes have a mixed relationship with authority. They are highly aware of authority, both in people and in institutions, and they usually uphold it strongly or rebel against it (or both at different times). Sixes tend to want to feel secure before they push against authority, wanting to do so from a place of safety where they can retreat if threatened. 
Enneagram scholars believe that this push/pull relationship that Sixes have with authority stems from having an inconsistent caregiver presence when they were children: they try to be strong and independent when they're alone, but then look for approval and support for their choices from those in charge when they're around them. This pattern appears to fit Gacy's relationship with his father, who was both a source of fear and abuse and someone whom Gacy desperately aimed to please.
Gacy's relationship with law enforcement also fits this push/pull pattern. He always had a fascination with the police: he wanted to be an officer, pretended to be one to lure in his victims, and tried to charm and befriend them. He leeched the authority of the police to make himself appear more important or official.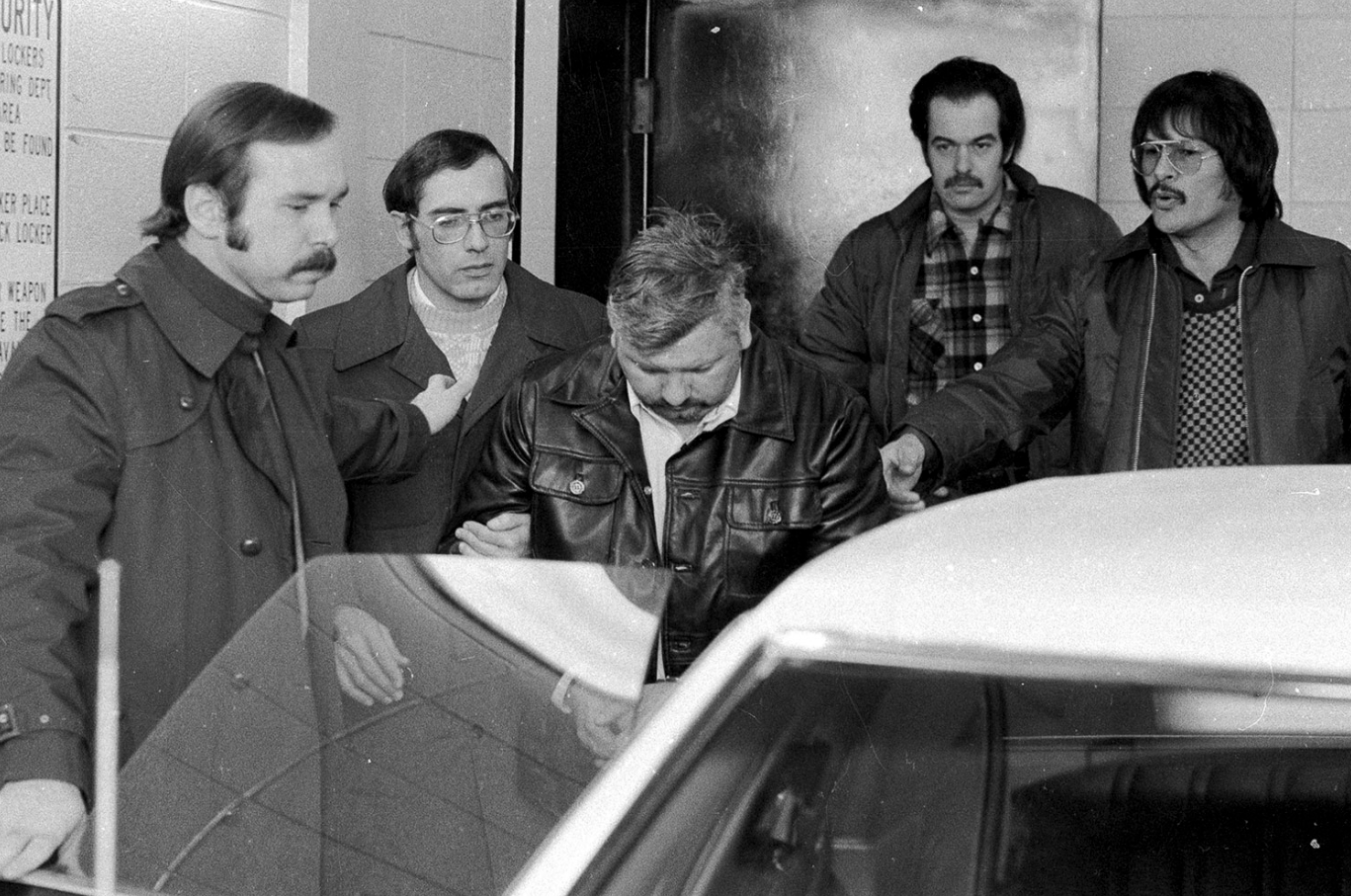 For example, when driving with an emergency light on his roof (to mimic a police car), Gacy would tell his victims that "he had a card authorizing him to use the device, which is normally reserved for police agencies, the military, or emergency vehicles." He would sometimes lie that he had been a Marine: "A look at his powerful five-foot eight-inch, 210-pound frame helped make his claims to having been a Marine somewhat more believable. He was strong, full of energy, and a man who was fascinated with the paramilitary trappings of police work."
Once Gacy was on the wrong side of the law, however, his behavior shifted from braggart rebel to meek rule-follower. One inmate who served time with him said that Gacy was an individual who "behaves himself when people are watching him and he is under the gun." Accepting that he'd be in prison for a while, "Gacy set about impressing his fellow convicts and the corrections staff alike with his industriousness. He worked excessively hard, even on Sundays. [...] He had stayed out of trouble, avoided bad companions as best he could, and never missed attending Mass on Sunday."
Once he'd been out for several years and once again established himself as a valuable member of a new community, though, Gacy took a rebellious stance against law enforcement again. He sped constantly and drove recklessly, amassing tickets or talking his way out of them. When under heavy surveillance as detectives closed in on the graveyard under his house, "Gacy's attitude toward the policemen who were trailing him blew hot and cold. He alternately shot photographs of them, led them on long rambling car chases in apparent efforts to lose them, and invited them into his house." His defense lawyer Amirante wrote:
"He said he was making friends with the team of police officers that were assigned on his tail. At first, I thought he was kidding. He wasn't. He and the members of the surveillance team were now having drinks regularly. They had been out to dinner on a couple of occasions. Gacy had them over to his house. Usually, Gacy paid the bill; however, on at least one occasion, the officers sprung for dinner and quite often picked up the tab for the many, many rounds at the many, many bars that Gacy frequented."
Yet by the end of his time as a free man, Gacy returned to his submissive stance with law enforcement: "The tightness had been closing in on Gacy more intensely every day and he appeared to be relieved that the chase had come to an end. Investigators confronted him with evidence they had been collecting, read him his rights, and he made a rambling verbal confession. By early Friday morning, he had confessed that he had murdered at least thirty people." He reverted to trying to be a "good citizen" when he was out of options.
The core fear of the Six is lacking support or guidance. They look to rules, systems of thought, and authorities to help show them what to do. It's telling, then, that when Gacy's legal team asked him what the major thing was that was upsetting him during the murder trial, he said: 
"Because I don't know what the fuck I'm supposed to be doing in that courtroom. And they haven't told me. Do I stand up and fight when I think I'm right, or do I just keep my fucking mouth shut all the time?"
Even though he had the self-motivated drive to kill and hide 33 people, he still crumpled under the lack of clear guidance he felt he needed during the trial.
Conscientiousness and predictability
Sixes tend to rank high in conscientiousness. Predictability and organization are important to them. They often make sure their spaces are neat, especially when other people come in contact with them, and they tend to have no trouble adhering to schedules. Whereas some other Enneagram types find routines to be stifling, Sixes usually find them reassuring.
Gacy thrived in prison because of its regimented nature: "He reacted well to the disciplined life of a convict. His reaction was typical of many people who somehow take to a prison environment where they are relieved of the pressures of decision making and earning a living. [...He] settled into the routine amazingly quickly and launched himself into prison society with the same industriousness and earnest concentration he had exhibited when he moved first to Springfield and then to Waterloo as a young businessman." He was one of those people who did well under rigid control, where every minute of his life was predetermined.
Friends and neighbors recalled that Gacy kept a very neat home. Of course, the irony of this description is extreme when compared to the macabre horrors that he stored underneath the foundation. But above ground, "He had a passion for neatness. In his house, magazines were stacked neatly, dishes were kept washed and beds were made when sleep was over." He was also an over-preparer, a trait that's common in Sixes: "The storeroom and closets were filled with cases of canned foods, cereal, soap, cleanser, and wrapping paper. One of his friends observed that there was always enough food and kitchen supplies in the house to sit out a war and never touch a ration book."
Safety and stability through relationships
Sixes' core desire is to be safe. They worry that they lack support or guidance, so they look to build reassurances that they're secure. Although there are multiple ways in which Sixes can assuage their fears, they tend to focus on building safety through personal relationships. Sixes in good health are naturally compassionate and other-focused, whereas Sixes in lower health start seeing their relationships as more transactional (i.e., "I'll help you now but only because I expect you to have my back later"). 
Even as his crime count increased, he always maintained a good relationship with his sisters and especially his mother. She was a consistent source of support for him: "Returning home seemed to offer the best opportunity for rehabilitation after his prison term. He had the support there of a loving family, and his mother provided a home for him. Most importantly he had a job. Approval was routine."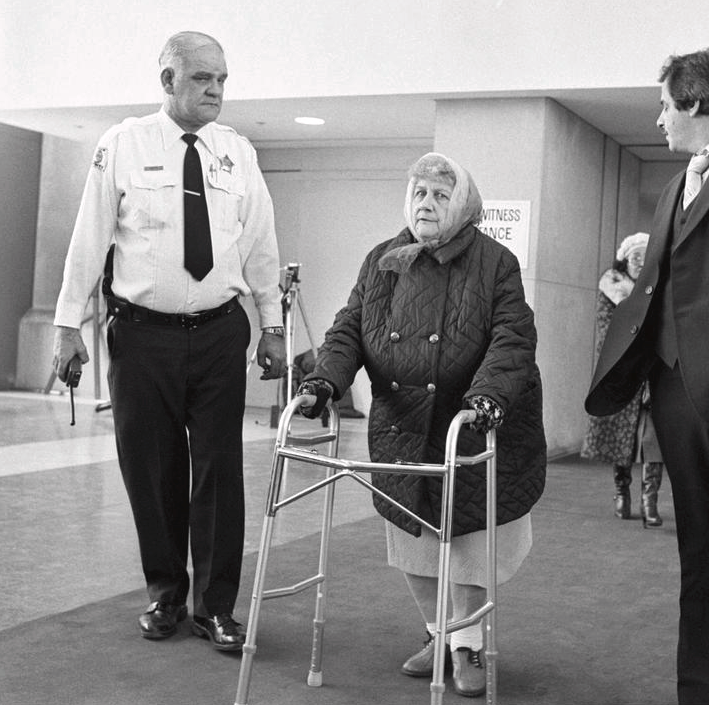 His first move in any new environment, from prison to a new town, was to build ties with the people there. He often did so quickly and purposefully, as with the Jaycees in Waterloo: 
"Gacy didn't believe in waiting months to gradually insinuate himself into the confidence and companionship of others. He attacked head-on, with florid compliments, gifts, and invitations to parties. In the Jaycees, where work went hand in hand with recognition and where almost everyone could win an award of some kind, he glowed. He reveled in the comradeship and excitement the club brought to him."
When he moved back to Chicago after his 18-month prison stint, he immediately set to work rebuilding his social network: "The one-time Iowa convict was busy making new friends and reaffirming family ties. Iowa was behind him and his immediate future was clearly linked to Chicago." Gacy threw himself into making friends and colleagues like a starving man searching for food, as if his life depended on it. 
Later his relationship investments would pay off. He'd see them in small ways, like avoiding traffic fines: "He was much too important a figure to have to worry about speeding tickets. He would simply have them 'fixed.' He knew all the right people in all the right places." But his chummy attitude toward the cops and his position as a fixture of the community likely also helped him avoid getting on law enforcement's radar for longer than he should have.
Projecting and defensive
Sixes' most common defense mechanism is projection. When they experience unwanted thoughts, feelings, or motives, they may unknowingly project them onto a different person rather than accept these negative things as parts of themselves. Signs of projection include heightened judgment, disgust, criticism, blaming, anger, upset, and anxiety about other people or groups.
The most obvious example of Gacy's projection is around his homosexuality. He clung to the fact that he was "bisexual" until he died, even though all of his victims were men, his MO was to sexually assault them, all of the pornography retrieved from his house was of male subjects, and he ceased having sex and/or couldn't perform sexually with both of his wives. When the police found stacks of gay porn movies in his house, Gacy said that they belonged to other Jaycees.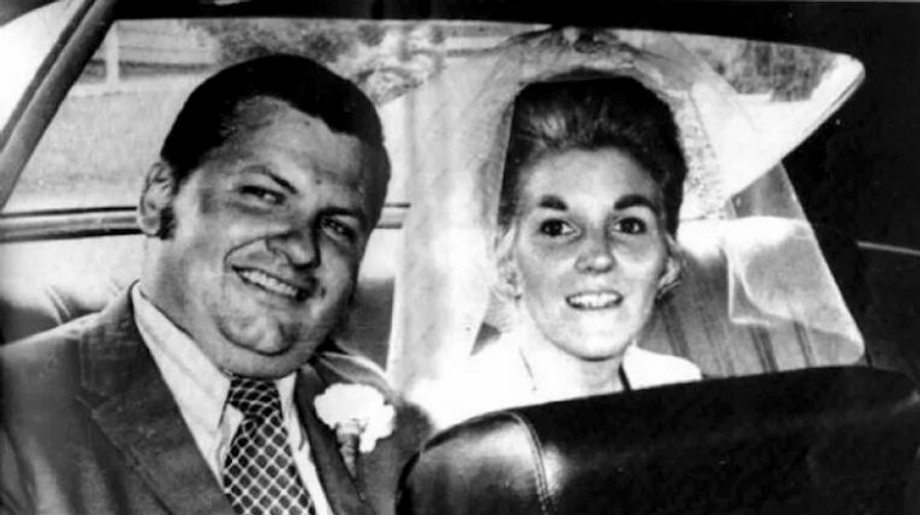 In a recently unveiled recording with his legal team, Gacy went as far as to blame Carole's nagging as the reason that he had sexual liaisons with men:
"Carole and I were fighting over sex. It was just that I was tired. I was working seven days a week. You're tired; you just don't want to do it. […] Then she was accusing me [of preferring men]. I was being accused of it all the time, so I finally just said 'Fuck it; I'm accused of it so goddamned much, I might as well go out and do it.' Which I did."
Author Clifford L. Linedecker interviewed a Chicago psychic who once performed a reading on Gacy when he came in with some friends. She suggested that he may have a romantic interest in men, and recounted that "his responses to her comments and questions were defensive, as if he were in a contest with her." He was so unnerved by the psychic's question about his sexuality that he took the rest of the reading to try to convince her that he was heterosexual, going as far as pretending to be interesting in dating the woman who cleaned his house:
"'Do you think I can make out with the cleaning lady?' As ludicrous as the question was, it was the first admission that the woman the cards had divined did indeed exist. Florece knew that the question was not sincere, and that it was obviously coined to convince her that her client was not homosexual."
All signs pointed to Gacy being gay. But rather than accept who he was, he went on a murderous rampage to act out his sexual desires, fueled by self-hatred. His father taunting him about "growing up queer" likely underscored this complex. Amirante later wrote:
"There was one thing that he would never admit. This one perceived transgression he took with him to his grave. He would admit to the most heinous string of brutal murders the world had ever seen; but he would never admit that which he considered his most horrendous and well-guarded secret . . . he was homosexual."
Gacy engaged in projection by being the first and loudest to mock gay people whenever he saw them. He knew he was gay, so he tried to minimize the odds that anyone would ever accuse him of being gay by attacking gay people: "He was an entertaining companion who enjoyed the company of other men, but if the subject of homosexuals ever came up he was among the first to sneer and belittle them." When he was driving with a friend "and they saw someone who was overtly homosexual, Gacy would snort and tell him to 'take a look at the weirdo.' If someone was telling dirty stories and the butt of the joke happened to be an unfortunate homosexual, Gacy always laughed the loudest."
Projecting that he was an upstanding family man and member of the community, yet actually bringing more devastation and pain to those around him than virtually anyone in history, Gacy lived a lie with apparent ease. Whenever he was cornered for one wrongdoing, he'd produce a lie to try to lessen the blow to his reputation. His claims ranged from assertions that he was being blackmailed or framed, that his victims were "bad people," and that all them were prostitutes or runaways who had taken advantage of him, a good businessman and pillar of the community:
"'I killed thirty people,' he said, 'give or take a few.' Czarna was stunned, but managed to ask who the victims were. 'Bad people,' Gacy said. 'They were blackmailing me. They were baaaad people.' Leaning his head on Czarna's shoulder, he began to cry."
Gacy avoided taking the blame for anything in his life. He would portray himself as the victim to anyone willing to listen. Even though his first wife left him on the day of his sodomy conviction, he told a friend that he "divorced his first wife there after catching her in bed with another man. It was a terrible blow to his sense of self-esteem." He told another friend that he was the real victim because "he was depressed by his experience in prison and by the way he had been mistreated and framed on the sodomy charge." 
Vengeful and conspiratorial
Sixes in low health tend to engage in vengeful acts of subterfuge. Some of their behaviors are more straightforward, like complaining about those they feel have wronged them. But others are more strategic and designed to undermine their enemies.
Gacy's choice of victim and method of death both suggest a sort of revenge tied into his hatred of his own sexuality. If he hated that he was gay, he transferred his self-hatred onto the boys and young men who aroused that feeling in him. Raping, torturing, and killing them allowed him a perverse expression of this rage. He'd often stuff his victims' underwear down their throats as a final symbol of anger and dominance.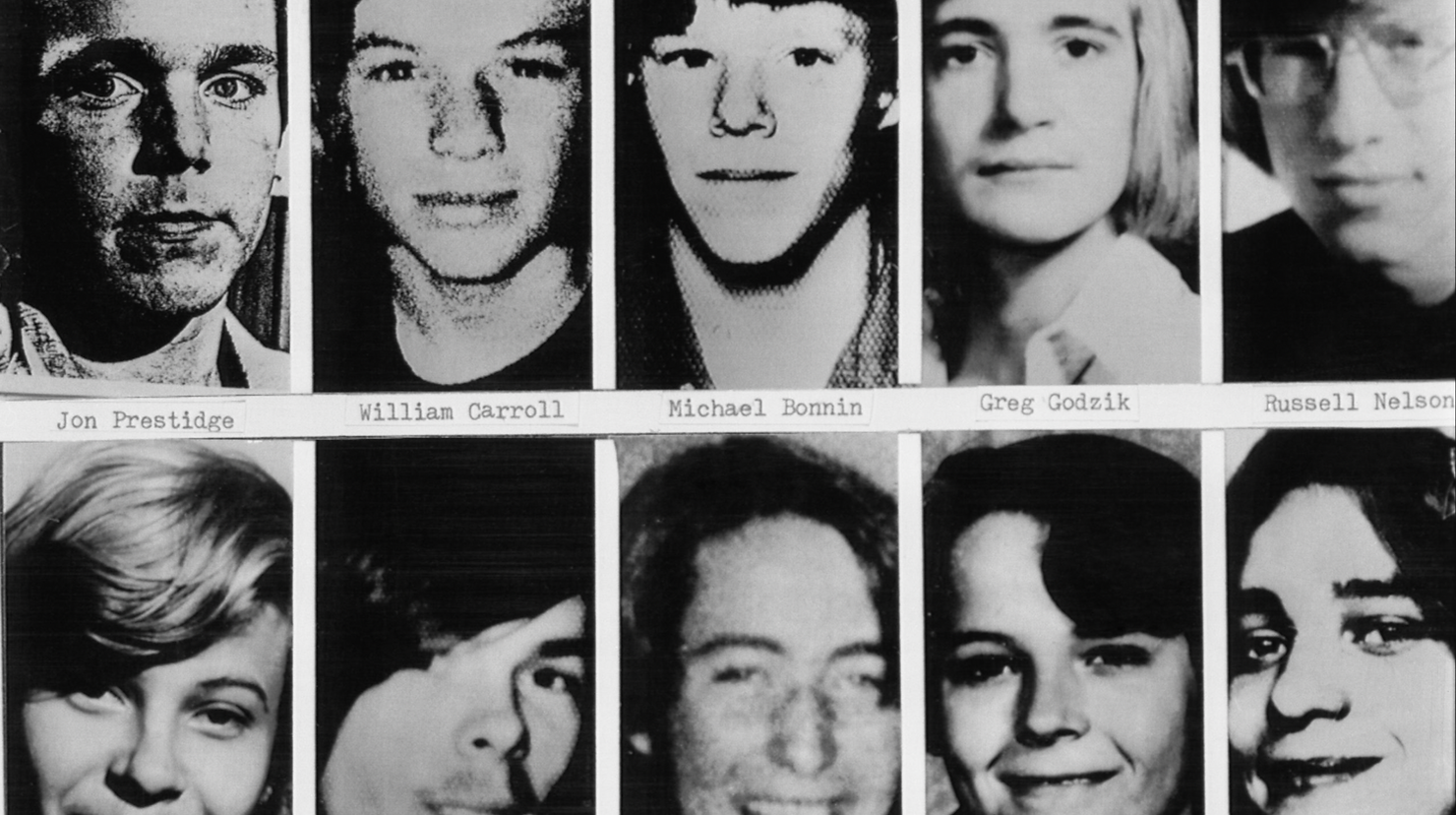 As Gacy began preying on victims when he worked at his father-in-law's KFC restaurants, some recalled that he was vengeful towards those who turned down his offers of rides or invitations to come to his house: "Employees soon began to notice that boys who turned down rides with Gacy walked especially carefully around him when he was cooking chicken or fries. Somehow they, more than other employees, were likely to be splattered with hot grease." 
This vengeful behavior escalated as Gacy grew more violent. His attempt at witness intimidation in Waterloo, where he hired someone to attack the witness bringing charges against him, is one example: "Gacy's friends were dismayed to learn that new charges had been filed accusing him of hiring an eighteen-year-old boy to beat up Miller. Filed by Black Hawk County Attorney Roger Peterson, the new charges accused Gacy of going armed with intent, malicious threats to extort, and attempting to suborn perjury." Gacy denied everything and claimed "that the accusations of the boys were part of a plot to defeat him in his campaign for the presidency of the Jaycees."
Back in Chicago and right before the police found 33 bodies on Gacy's property, he was so adamant that "he had been framed and was set up by political enemies" that he
"took the offensive against the people he claimed were tormenting him, by filing a $750,000 civil-rights suit in U.S. District Court." His denial of reality and desire for vengeance against the police causing him anguish were so strong that he brought a frivolous countersuit.
"Big man" complex
Counterphobic Sixes take a head-on approach to their fears. Often with a dominant Relational instinct , these Sixes seek to project toughness and strength. Their underlying anxiety may still be apparent to others, though, especially when their "alpha" personas seem forced and over-the-top. 
One of Gacy's former Jaycees described him as having "a hell of a big man complex." This is an apt description for many male counterphobic Sixes. Others remembered that "Gacy projected an image that was just about as macho as it could be." His first wife "was impressed by the big spender from the city who talked of being so amazingly well traveled and accomplished, despite his tender years."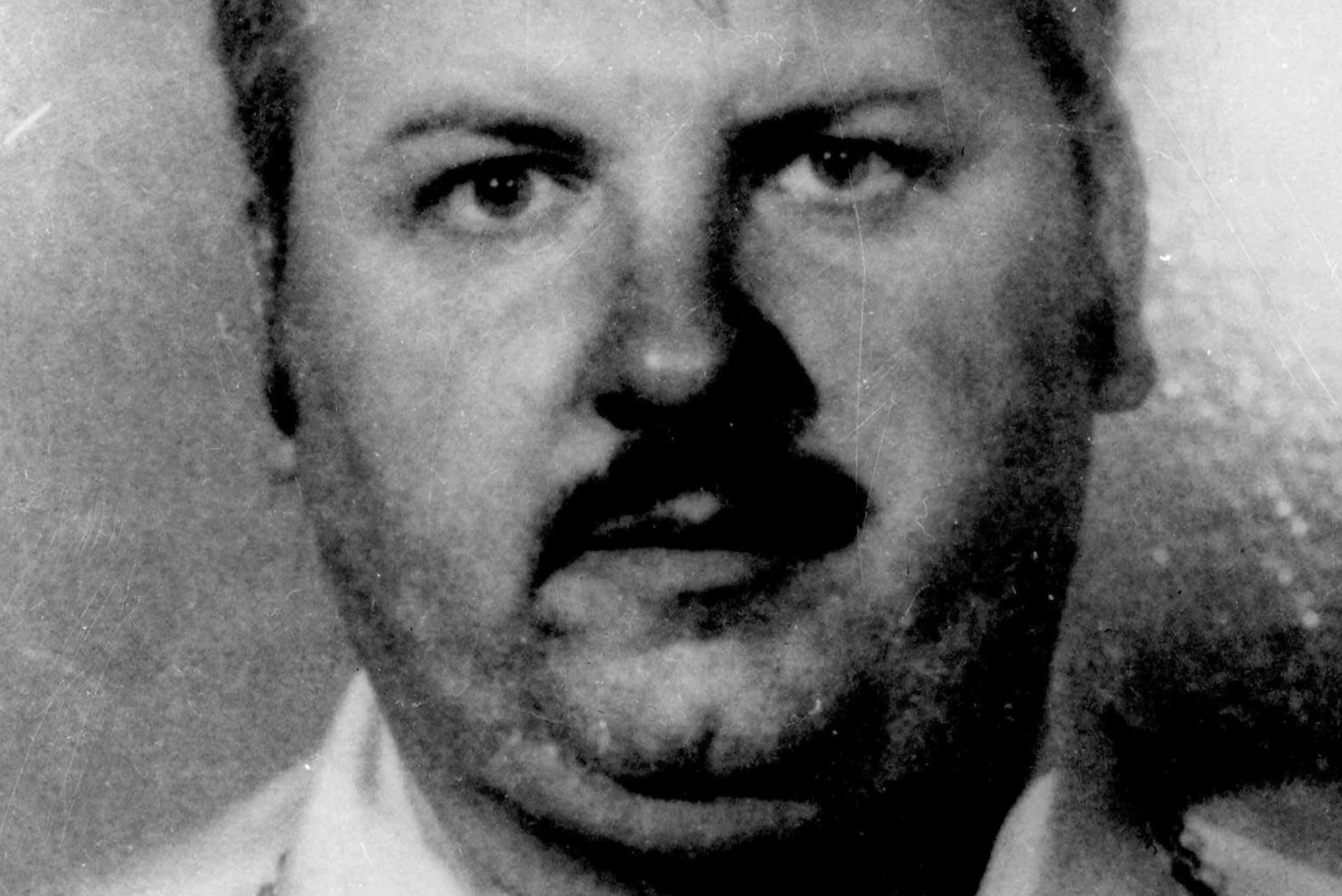 Driving recklessly was one of Gacy's ways of trying to establish dominance. He peeled out of his driveway, ran red lights, and sped constantly. Even though he was risk-averse in most areas of his life (e.g., he was a hypochondriac who worried about his health and claimed to have a string of "mystery" ailments, including an "upside-down heart"), his aggressive driving was a sort of testing behavior in which he'd challenge others to keep up. 
He was known to use bluster and threats to intimidate people he had disagreements with, but sometimes this technique backfired. For example, Gacy befriended a more experienced contractor named Czarna who was an authentic "big man" personality. Gacy would withhold money he owed Czarna and try to push his authority on him. "The braggadocio got under Czarna's skin at times. If he mentioned that he had successfully bid in a $100,000 job, Gacy would boast that he had bid in a $150,000 job. Gacy always had to be the biggest and best." One time when Gacy refused to pay and hung up on him, Czarna drove to Gacy's house, pounded on the door, and punched him when he opened it. Gacy backed down, paid Czarna what he owed him, and never brought up the incident again.
Gacy's "big man" complex is likely what inspired him to invite detectives into his home. He had filed his countersuit against them that same day and probably felt like he had an edge on them. His excessive confidence and belief that he could outsmart them failed; they immediately knew that bodies were buried under the house because of the smell. When they issued the second warrant, "Gacy continued to maintain his usual facade of self-confidence, but privately he may have been beginning to feel the pressures of the problems building around him."
Once imprisoned for life, Gacy began to take on an even bigger and bolder approach. He said of his murders that "Nobody else had the guts to pull off what I pulled off." Despite lying constantly, he said in an interview that he's a straight-talker: "I call it as I see it. Some people can't understand that." The key to low-health Counterphobic Sixes is seeing the fear beneath the facade. 
Embracing the grind
Sixes are known for their ability to do consistent, hard work. Even in low health, many Sixes can summon the will to show up and put in long hours every day (although they may complain about it later). This type often makes up the backbone of employee populations, especially in important but sometimes monotonous jobs that require lots of attention to detail or time expenditure. Being dependable gives Sixes power; it helps others trust and rely on them and provide support to Sixes in return.
Sixes tend to woo romantic partners by demonstrating their own reliability. They have a fear of abandonment and instability, so they work to prove that they're dependable and stable. Even dating can be "work" to Sixes who want to prove their loyalty. Gacy's first wife took note of his work ethic: "Marriage to John had its positive side. He was a good provider. No one could fault him on that. He worked long hours during the day, first at the restaurant and later at the construction job. Then he came home, had dinner and often worked far into the night."
This energy expenditure sometimes took its toll: "He avoided sleep, as if his dreams swarmed with phantoms. He would get so tired that he sometimes slumped on the living-room couch, staring straight ahead, his eyes blank and his mind obviously lost in its own dark thoughts."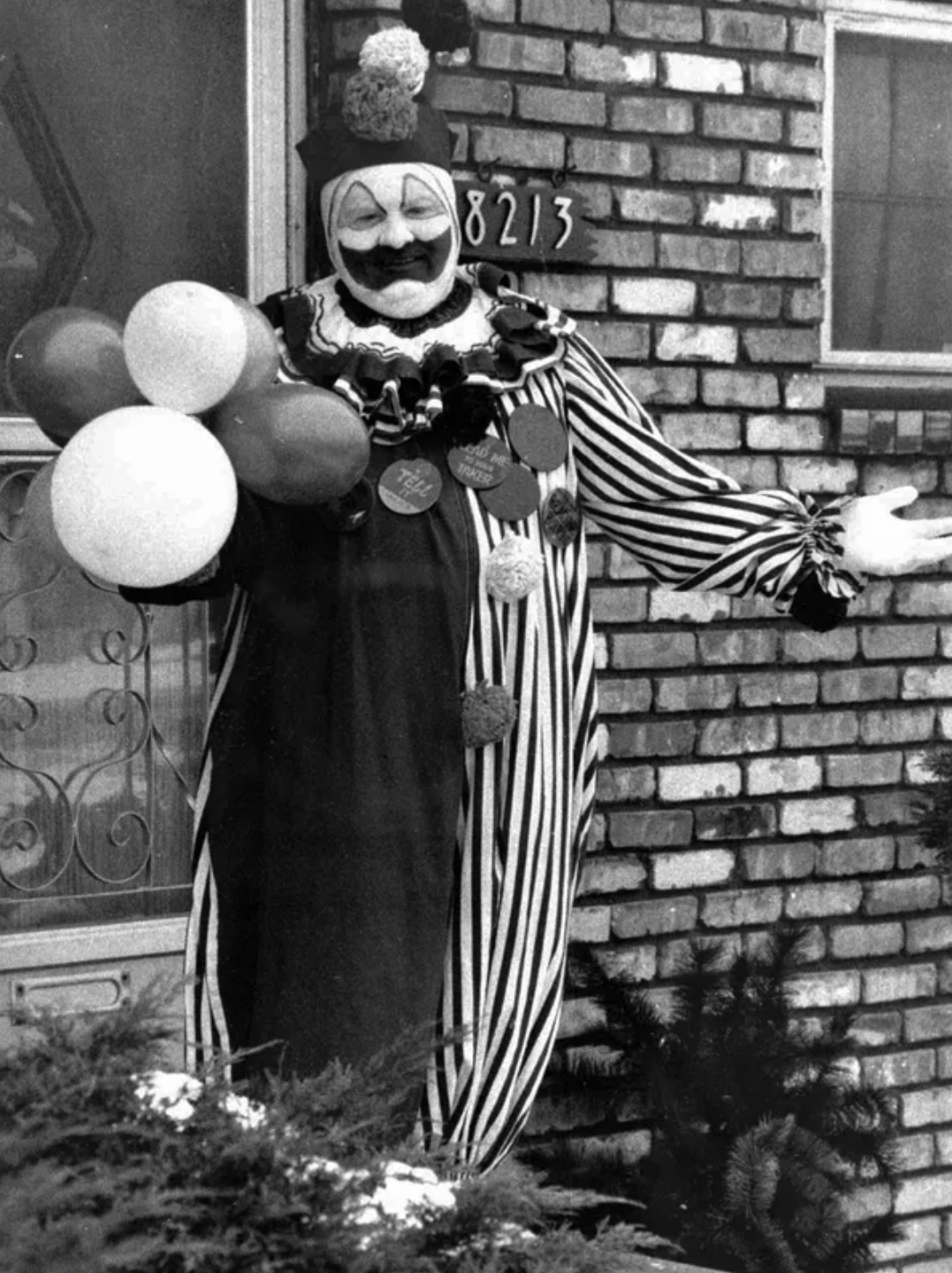 It's undisputed that Gacy was able to grind on work. Even when sleeping an average of only two hours a night throughout his life, he managed to balance a high output on his job, his community projects, and (unfortunately) his criminal activities. He's described as having "commitment and strict attention to club politics," "a borderline workaholic" who impressed others through his "enthusiasm and tireless energy." Even in prison, "Gacy concentrated on the task of learning to live as a convict. Like every other undertaking he approached, he applied himself and worked hard at it."
Building (and breaking) trust
Sixes are called the Loyalists in the Enneagram because of the importance they place on trust. When they're healthy, this is a positive trait: they may be slow to warm up to others, but once someone's in their circle, they'll go to great lengths to support them. But when Sixes are unhealthy, abusing trust is one way in which they manipulate others.
Gacy worked to attain trust from others and exploited the trust that his victims had in him to violate them. He used his greater age, bigger size, position of power as an employer, false authority with police badges and lights, the threat of blackmail, and a litany of other lies to convince teenagers to trust him. As the prosecutor stated during Gacy's trial for murder, "This defendant gained the confidence of many young people and abused their trust to gratify his desires."
He told one of his first victims that "you have to have sex with a man before you start having sex with women," and tricked several others into having sex with him after saying he was conducting sanctioned experiments on homosexuality in the interests of science, and paid them up to $50 each. Another victim told police that he "was standing on a street corner when Gacy swung his car toward the curb, flashed a badge and identified himself as a sheriff's deputy. The youth was ordered into the car under threat of arrest." Gacy told other victims "that he was a hit man for the Mafia, and offered to take care of anyone who was giving them trouble;" the insinuation being that he could create Mafia trouble for them too if they didn't do what he wanted. 
Even Gacy's signature handcuff move that he used to attack his victims relied on trust. He'd do the trick on himself and show that he could escape, then ask them to let him perform it on them with disastrous consequences. If his attempts ever failed or were rebuffed, Gacy would pretend that nothing happened while continuing to try to establish his authority:
"[The victim's] employer was acting as if he were oblivious to the events that had occurred a few minutes earlier. The chunky businessman was already boasting that he had taken several courses in sex education and was so knowledgeable that he had written a book on the subject. Some people, he confided, were sexually stimulated by bondage, being tied with ropes and manacles of various types."
Exaggerating and joking (7 wing)
Given our hypothesis that Gacy is a Six with a Seven wing (the Buddy), our next few sections will get into some of his behaviors that appear to be influenced by the Seven wing. Sevens are prone to exaggeration, a habit that's clear with Gacy: "He loved to talk. Words spilled topsy-turvy from his mouth, and few people listened closely enough to realize how little meaning the motley collection of words and phrases often had." Sometimes people caught him in his lies, but he rarely seemed to care: "It didn't appear to bother him when he was caught in a lie. He just manufactured another. Even his wife Marlynn had realized that her husband constantly stretched the truth." 
One instance where he did care, though, was when his neighbor Lillie Grexa finally called him out on his suspicious list of achievements. Gacy had an unbelievably long and prestigious resume (at least according to him) that just didn't fit with his age and experience: 
"Gacy was rambling on to Lillie Grexa one time about all the jobs he had held and all the accomplishments he had to his credit when she interrupted him. 'Now, John, you're only thirty-three,' she reminded him, 'so how the heck can you have done so many things in such a short time?' His eyebrows arched in surprise. 'Don't you believe me?' he asked, allowing his voice to betray the hurt."
He rambled to his fellow inmates about "the luxurious restaurant he was going to open after he was freed, and bragged about his prosperous business investments." Every aspect of his life was exaggerated; he amplified small acts he did, and fabricated others altogether. For example, he claimed to have won and lost thousands of dollars at high-stakes gambling tables in Las Vegas at a time when in reality he was nearly broke.
Their Seven wing gives Buddies a playful, rebellious, and manic side. They're gregarious and prone to joking in a particular way that tests others behavior to check where they stand with them. Buddies will push boundaries through "risky" comments and then retreat to the safety of labeling them "jokes" if others react badly. The less healthy they are, the more their humor becomes bitter and sarcastic with an "I'm joking!" thrown in to save face.
Gacy used this tactic of testing and retreating to the safety of a "joke" when propositioning his victims. "Gacy gave many of them alcohol before he made sexual advances; if they rebuffed him, he would claim his advances were simply jokes or a test of morals." One victim "said he had to pick up a folding chair and threaten Gacy with it before the man calmed down and tried to laugh off the episode as a joke." One of Gacy's early intended victims, Steve Kemmer, said that "John would always want to test you in a stressful situation." He explained,
"[Gacy would] laugh and talk about this particular obsession he has with putting a lot of psychological pressure on people and seeing what their reactions would be. He would tell me that he was analyzing me the whole time."
Even when the investigation was closing in on Gacy, he maintained his style of humor. He joked sarcastically "about his police 'bodyguard'" and made light of the police "trying to pin a murder rap on him" around his friends: "he joined the couple laughing at the seeming preposterousness of the idea." He kept joking with investigators and interviewers after his conviction, famously stating "I could get away with anything. A clown could get away with murder. [laughter]"
"If I won the case, I could sit there and laugh [chuckles] for a fucking hour!" - John Wayne Gacy
Unlikely a 3
We ruled out all other Enneagram types as potential candidates as we researched Gacy for this profile. The one other type that may also appear to fit Gacy at first glance is a Three, so we wanted to discuss why we don't believe that it's a match.
Low-health Threes like to cavort with important people, name-drop often, and want to be seen as valuable. Gacy certainly meets this description: he "liked the limelight. He liked to be seen with important people, doing important things, and he insisted on being noticed. [...] The guy just couldn't seem to get through a sentence without mentioning how this was all related in some way to how he knew that big-shot politician or another rich and famous guy."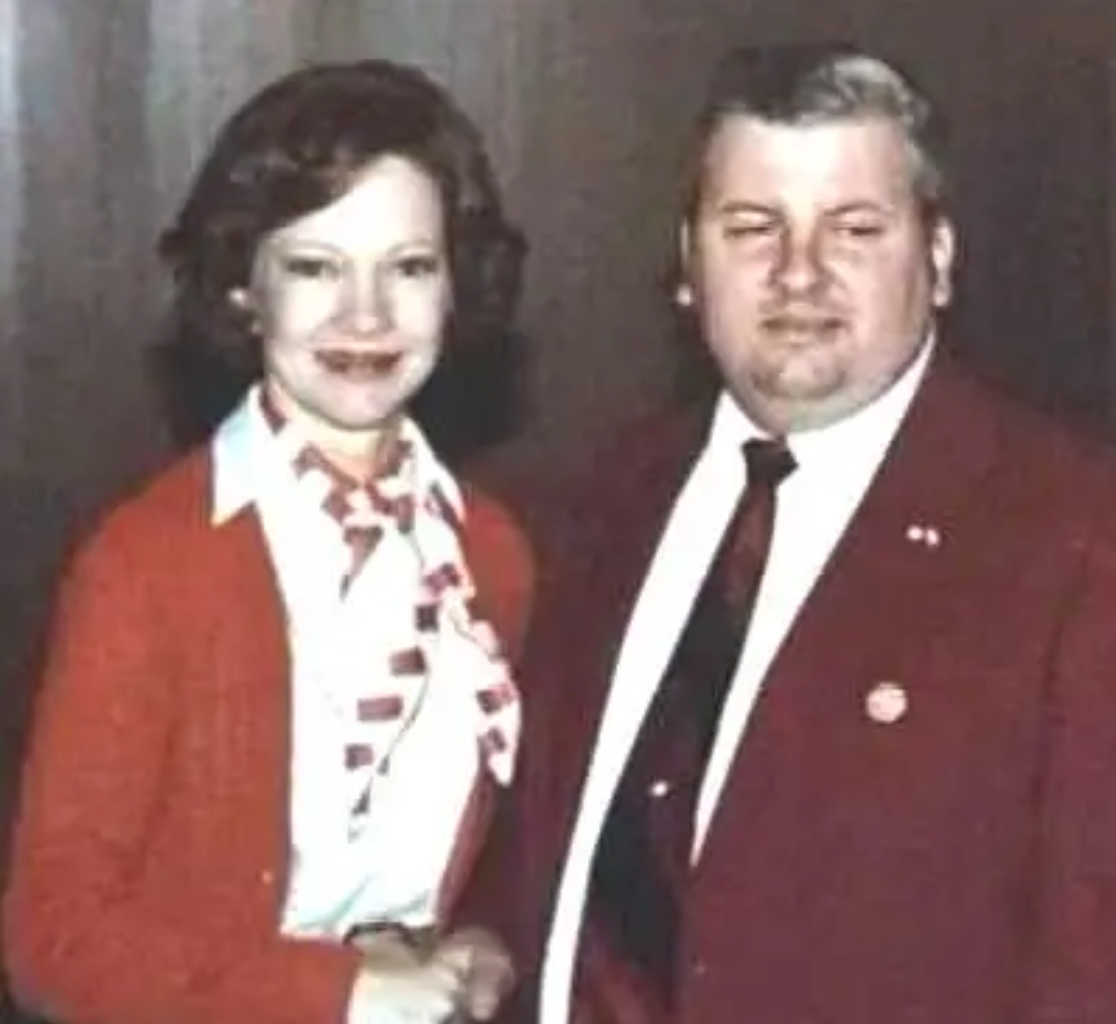 Yet unlike Threes who seek recognition to prove their own self-worth, Gacy appeared to bolster his self-image in order to attain support and inclusion from others. (See the sections above on Gacy's community orientation and his efforts to obtain safety and security through personal relationships.) 
Another distinction between Threes and Sixes is that even in low health, Threes tend to be exceptional at faking their accolades. They do everything they can to maintain the illusion that they're successful people. And because they're natural chameleons, they are usually great at selling the lies. Compare Ted Bundy, who we believe is a 3w4 and will profile in an upcoming post, to Gacy: the former's lies were much smoother and more believable than the latter's. For example, one of Gacy's Jaycees "considered Gacy's obsession with braggadocio and lying to be disturbing. It irritated him when Gacy bragged of having been influential politically or of having been appointed to important committees by the governor of Illinois. It was obvious that many, perhaps most of the stories told by the fried-chicken entrepreneur were lies."
Threes tend to be skilled with their self-presentations, taking their appearances and maximizing their attractiveness and allure. They tend to have an aesthetic side to them that values how they and their property looks. By all accounts, Gacy was not well put-together in his appearance. He was severely overweight and often appeared slovenly and tired. He decorated his house "with an orange brick veneer and decorative outcropping to give the house a Spanish embellishment, some of his neighbors winced at his garish taste. It didn't fit in with the rest of the houses in the neighborhood." Even in low health, most Threes would avoid drawing negative attention to their appearances.
Lastly, Threes are focused on efficiency: they want to win and they seek shortcuts to do so as quickly as possible. Although they are often workaholics, especially Self-Preservation Threes, they maintain a mantra of "work smarter, not harder." They are quick to delegate tasks that they see as "beneath" them. In contrast, no job or task ever seemed to be beneath Gacy. He worked any job for any amount of time, striving to project his dependability. From sweeping floors and packaging fried chicken to pouring concrete, he liked to be known for his willingness to do it all.
The final act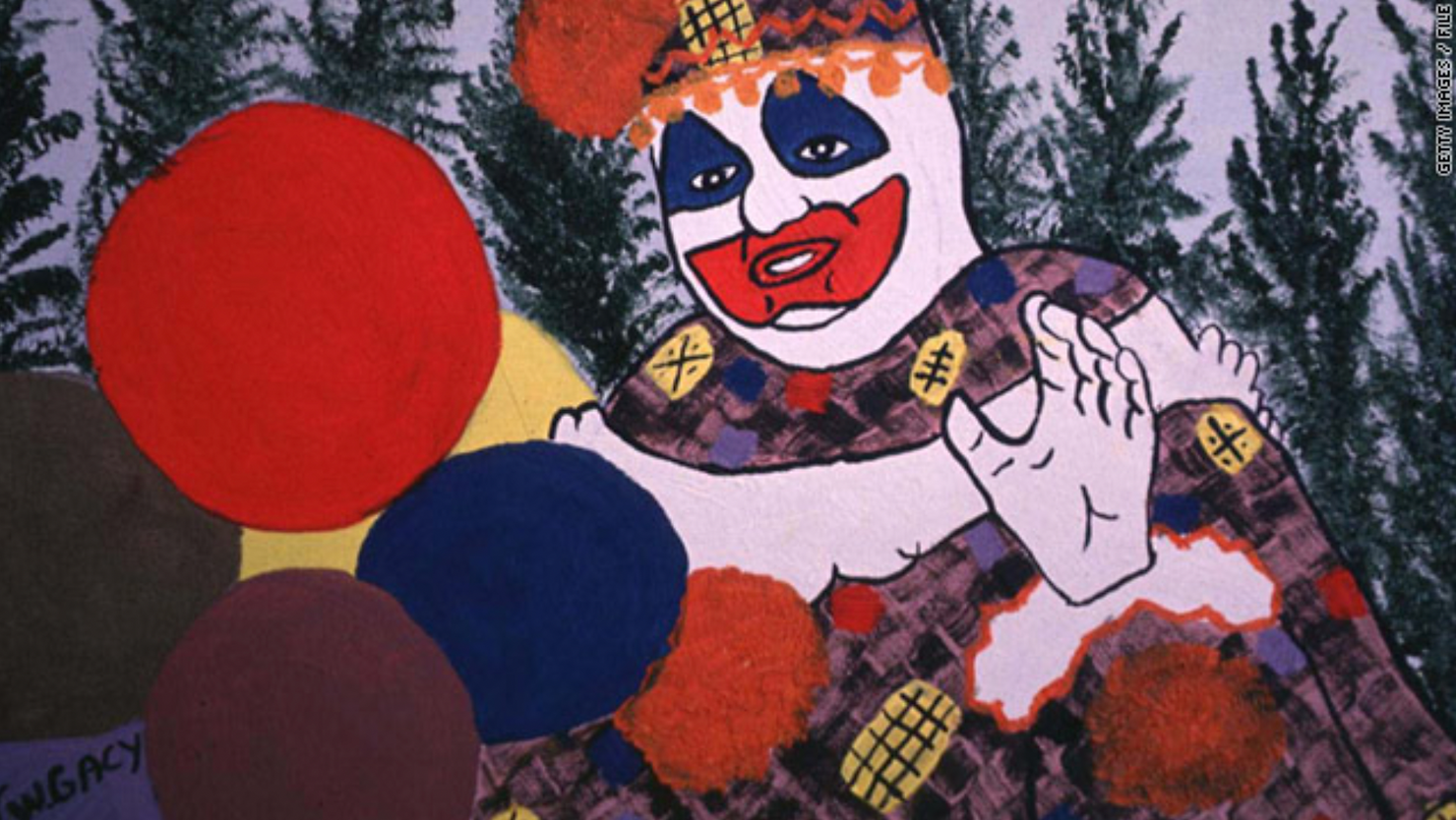 John Wayne Gacy haunts our collective consciousness not only for the depravity and volume of his murders, but because of the grotesque ease with which he made excuses for his behavior. Several of the victims unearthed from Gacy's nightmarish crawl space still haven't been identified. And Gacy's retreat into blaming his victims and avoiding taking any responsibility—even after confessing—deprived their families of the closure that they deserve. 
If there's one rule for understanding Gacy, it's this: take what he says, reverse it, and you'll end up much closer to the truth. For example, he often said that his victims came home with him willingly, drank too much, got belligerent, attacked him, and tried to blackmail him. It's likely that all these things happened, except that Gacy swapped the victim's actions with his own. He was a weak man who projected strength through lies.
"I got news for you: I killed 33 times. You're only gonna kill me once. Gacy outsmarted 'em again. [laughter]"